Public Education Leaders Earn Honors at 2023 Annual Conference
School district leaders and others integral to the success of Illinois public education earned a number of awards at the 2023 Joint Annual Conference, November 17-19. Administrative professionals, school business officials, superintendents, board members, and architects and design firms were all recognized by their peers for their contributions toward providing quality public education opportunities for students across the state.
Holly Jack Outstanding Service Award
Greta Harrell, assistant to the superintendent and board secretary for the Freeport SD 145 Board of Education, was named the
2023 Holly Jack Outstanding Service Award winner
. The Holly Jack Award recognizes district office and board secretaries for their performance, initiative, innovation, passion, staff development, and dedication to the district, community, and students. Harrell was honored at the opening session of the Administrative Professionals' Program on November 17.
In nominating Harrell for the award, Freeport SD 145 Superintendent Ana Alvarado said, "She has the unique ability to envision possibilities where others see obstacles. Her innovative thinking has led to groundbreaking solutions that have improved the board of education processes, increased efficiency, and enhanced the overall quality of everyone's work and participation. Ms. Harrell is a trailblazer, and her ideas will leave an indelible mark on our organization."
Illinois ASBO Distinguished Leader
Becky Allard, Director of Operations and Business Services at Salt Creek SD 48, was the recipient of the Illinois Association of School Business Officials (Illinois ASBO)
Distinguished Service Award
. The Distinguished Service Award honors individuals who have made significant contributions through dedicated efforts.
In nominating Allard for the award, her colleagues cited her giving and sharing nature, describing her as someone who is always willing to help and mentor others, thus leaving districts and the employees in a better place.
When presenting the Award, Illinois ASBO Executive Director Micheal Jacoby, Ed.D., talked about her dedication and ability to get things done. "I saw in her from the very beginning that kind of person who has drive, energy, commitment, and someone who isn't going to take 'no' for an answer."
The Distinguished Services Award was presented during the Second General Session on Saturday, November 18.
2024 Superintendent of the Year
During the Third General Session on Sunday, November 19, the Illinois Association of School Administrators (IASA) named the
2024 Illinois Superintendent of the Year
. Kankakee SD 111 Superintendent Genevra Waters, Ed. D., was selected by an independent panel for the innovative approaches the district has taken to serve its diverse student population by reimagining what public education should look like throughout the district.
Under her leadership, Waters has championed the Youth Empowerment Program (YEP). YEP encompasses several programs and partnerships that empower young individuals through mentorship, education, and innovative services. She has transformed District 111 schools to focus on Competency-Based Learning, which shifts the focus from classroom seat time to the mastery of 21st-century skills.
"Education is the foundation of a prosperous life filled with endless opportunities that can span generations. Although the role of superintendents has become progressively more challenging recently, the significance of our work is crucial. As we move forward post-Covid, we must consider the future of not only Illinois but also the entire country," Waters said.
Thomas Lay Burroughs Award
Also during the Third General Session, the Illinois State Board of Education (ISBE) presented the
Thomas Lay Burroughs Award for Outstanding School Board Member
. The Burroughs Award recognizes school board members from around the state who demonstrate achievements including enhancing student learning, narrowing achievement gaps, promoting educational excellence, broadening educational opportunities for underserved students, and addressing major challenges resulting in more equitable outcomes for students.
Chris Lowe of Batavia SD 101 was named the 2023 Thomas Lay Burroughs Award winner. Lowe served eight years as a Batavia District 101 school board member. He was the first Black member in the district's history and championed inclusivity, community engagement, and courageous dialogue to identify and work to close student achievement gaps.
In presenting Lowe with the Award, ISBE Board Chair Steven Isoye, Ed.D., spoke of Lowe's leadership and work to cultivate a sense of belonging for all. "Mr. Lowe was selected for this award because he has modeled inclusive, collaborative leadership and been a champion for equity."
ISBE State Superintendent Tony Sanders, Ed.D., said, "Chris Lowe's unwavering leadership and collaborative pursuit of equity have had a deep, measurable impact on the Batavia community and serve as an inspiration to all school leaders around Illinois."
In receiving the award, Lowe spoke of the importance of creating and building spaces where students can grow and organize and encouraged those in attendance to use their voices as school leaders and teach others to make their voices heard. "Equity work is difficult work. Equity work is not passive work," said Lowe when offering advice. "Be patient. Be consistent. And be firm. But also, be kind."
Educational Environments
Awards for impactful school design were also presented during the opening General Session of Conference. The
Exhibition of Educational Environments
recognizes outstanding examples of school design and planning. Criteria considered for each project include challenges met, design, energy use reduction, safety, and how well each facility meets the educational needs of students.
Two school projects were named Award of Distinction winners. Earning this top honor was Perkins&Will for the planning and design of a major addition to Centennial High School in Champaign CUSD 4. Also taking the top award was BLDD Architects, Inc. for work on Mattoon CUSD 2's LIFT Regional Innovation Center.
Twenty-one school projects were submitted for the competition and on display for Conference attendees to view.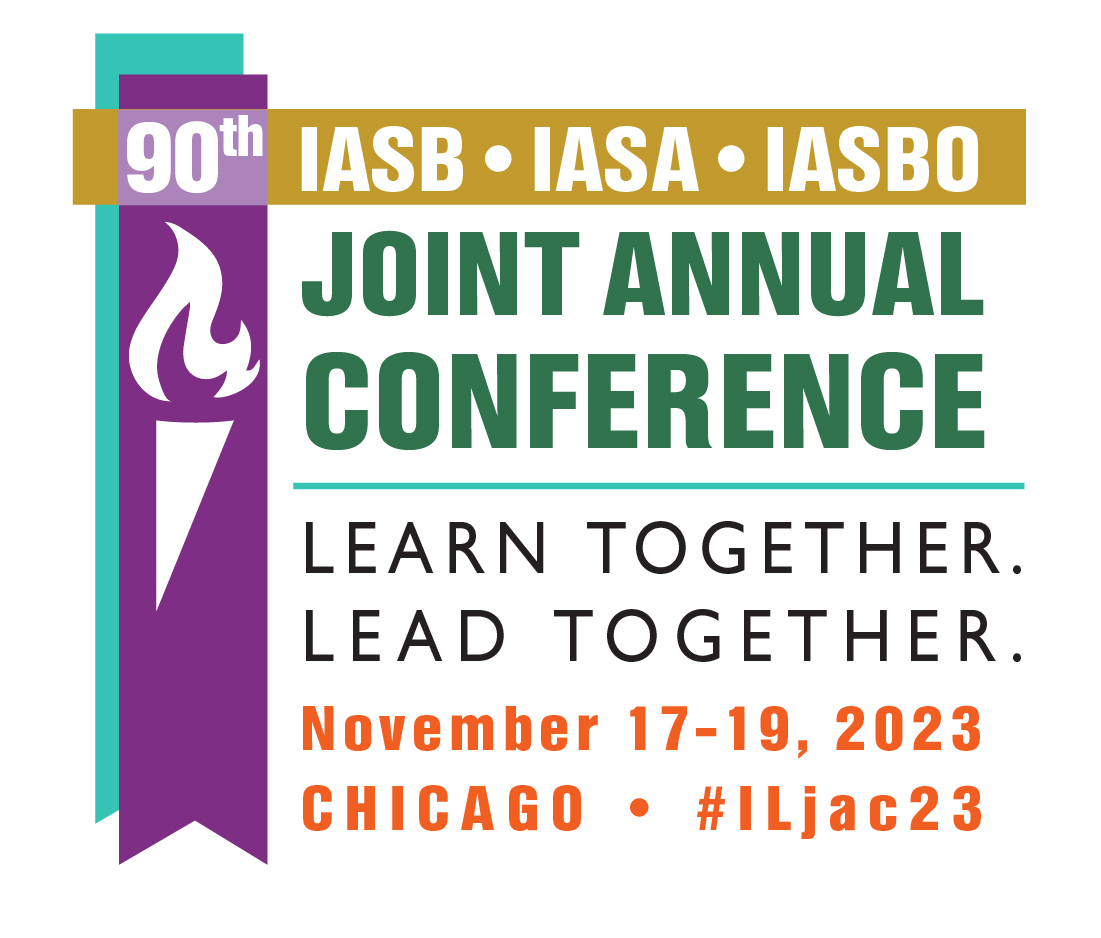 Conference Highlights