Joint Annual Conference
November 20-22, 2020
Panel presentations requested for 2020
School districts and related education organizations can now submit proposals (RFPs) for "Share the Success" panel presentations at the 2020 Joint Annual Conference. The deadline to submit RFPs is February 21, 2020.
---
Important dates to note
February 18: Exhibitor registration and housing opens
February 21: District Share the Success proposals due
Early June: Conference registration and housing opens
September 1: Sponsorship and Conference Program advertising deadline
November 20: Conference begins!
---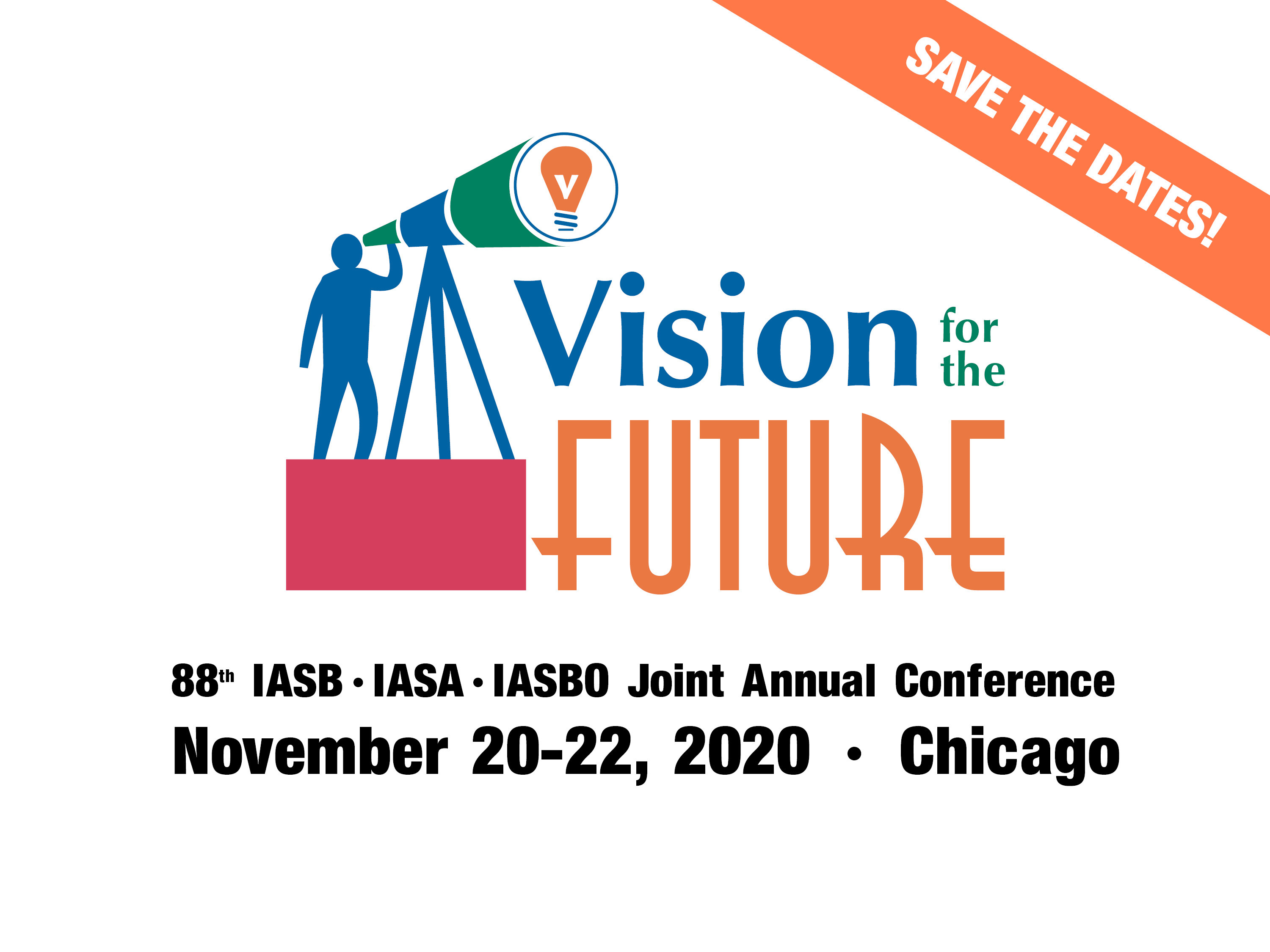 Housing Options
2020 Joint Annual Conference housing blocks will open in early June. Information for hotels located in proximity to the Conference are listed below.
Hyatt Regency Chicago
51 East Wacker Drive, 312/565-1234
Sheraton Grand Chicago
301 East North Water Street, 312/464-1000
Swissôtel Chicago
323 East Wacker Drive, 312/565-0565
Fairmont Chicago
200 N. Columbus Drive, 312/565-8000
Chicago Marriott Downtown Magnificent Mile
540 North Michigan Avenue, 312/836-0100
InterContinental Chicago Magnificent Mile
505 North Michigan Avenue, 312/944-4100
Embassy Suites by Hilton
511 North Columbus Drive, 312/836-5900
Wyndham Grand Chicago Riverfront
71 East Upper Wacker Drive, 312/346-7100
NOTICE: IASB is the only official Conference housing bureau. Be aware of third parties placing calls or sending emails identifying themselves as the "official" housing bureau for Conference or claiming to be "affiliated with" or "working on behalf of" IASB for Conference housing. Sometimes these companies illegally use the IASB or event logo and other information to appear legitimate. Often they issue a warning that room blocks are selling out while providing the lure of a lower room rate. Booking through these third parties may subject attendees to, at worst, credit card fraud opportunities and/or no room reservations in their names upon arrival to Conference, and at best, lower-tier hotels or a hotel away from the Conference host hotel. If you are contacted by anyone other than IASB staff regarding your housing, report it to: cbolt@iasb.com.