The Illinois Association of School Boards divides the state into 21 geographical regions or "divisions." These divisions serve as a basis for Association governance and service delivery.
Each division elects one school board member from an active IASB member district to serve on the Association's Board of Directors. This is the governing body for IASB and establishes policies governing the Association and standards for its management and operations. Other division offices include chairperson, vice chair, resolutions chair, and other positions.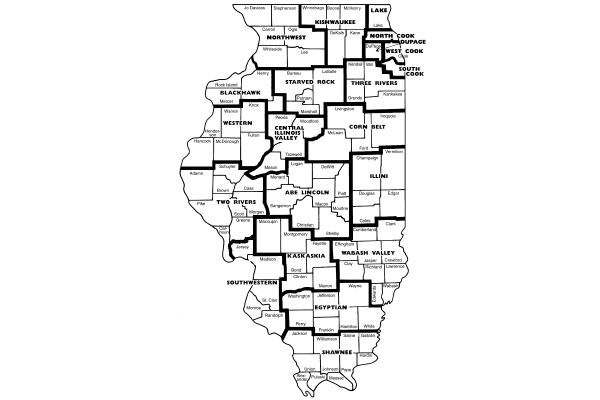 The work of IASB divisions
Each division elects a director to serve on the IASB Board of Directors. In addition, each division identifies and elects its own officers.
IASB divisions host division meetings, where division business is conducted, awards are presented, and guest speakers or panel topics are heard. Some divisions also host legislative events and governing meetings. All provide excellent networking opportunities for board members and superintendents alike.
Field Services Directors
assist member districts in accessing Association resources and are available to provide in-district professional development.
IASB Divisions
The following division-specific pages are accessible by IASB members only.