School Board Members Day: Inspiration and Leadership
To recognize the outstanding efforts of the nearly 6,000 elected school board members throughout the state, November 15 of each year is designated as "School Board Members Day" in Illinois. This is an opportunity to build community awareness and understanding about the essential role locally elected board of education members assume in a representative democracy.
Materials to help districts organize their activities
The 2021 Illinois School Board Members Day theme is "Inspiration and Leadership." School districts and other groups are welcome to use any of the School Board Members Day resources without additional permission.
These Illinois-specific materials may be adapted for use in January, which has been dedicated National School Board Recognition Month.
For more information about School Board Members Day, contact Heath Hendren at ext. 1109, or email him at hhendren@iasb.com.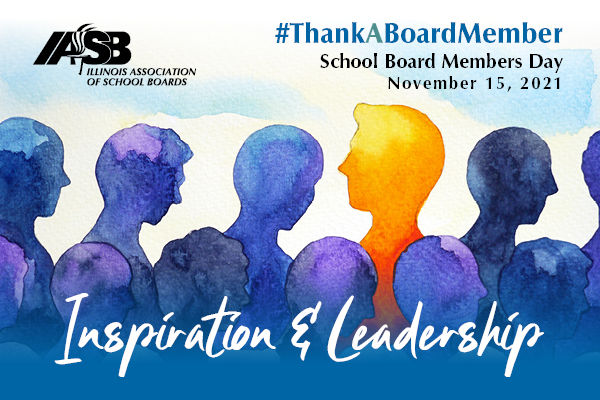 By working with the community, districts can assure that these committed public servants are honored for their board policy and local governance work on behalf of children, families, and entire communities.