PREPAREDNESS AND RESPONSE
Coronavirus Updates
Information for school districts responding to COVID-19 health measures
Next Meeting: Friday, April 3, 1-2 p.m.
Conversation and Connection
IASB Field Services Directors are inviting school board members to an online video chat to discuss board work in these unprecedented times.
LEARN AT YOUR CONVENIENCE
Online Learning Courses
Stay current on policy and legal issues and upgrade your knowledge of current education topics
Conversation and Connection with IASB Field Services 04/03/2020

Interested in connecting with your fellow school board members? Looking for a conversation? IASB is offering an opportunity to connect with others. Join your IASB Field Services Director - via Zoom. Look for the specific link in an email from you Field Services Director.

Details

Webinar/PRESS and PRESS Plus Issue 103: Clean Up From the Legislative Storm on 4/9/2020 at 12:00 noon

The legislative storm unleashed in the first year of the 101st General Assembly left much debris in its path, leading to a needed cleanup in March PRESS and PRESS Plus Issue 103. Join the PRESS Editors on April 9, 2020 as we review veto session activity. Following the issue review, stay tuned for a review of customized PRESS Plus Issue 103.

Details

Blackhawk Division Governing Meeting 05/07/2020

Registration opening soon. Check back later for more information.

Details
View All Events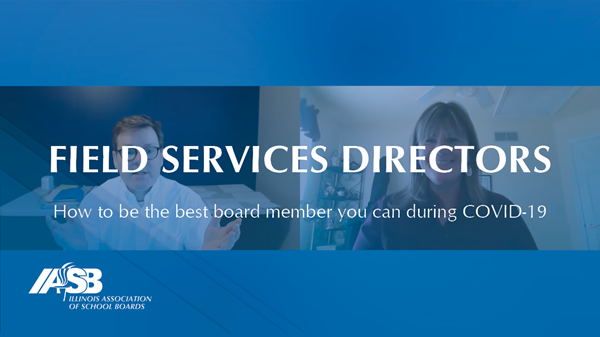 The work of school boards during COVID-19
In times of crisis, the work of school boards must adapt to focus on current challenges facing the district. The stable leadership school board members provide to their district staff, students, and community is more important the ever. IASB will share new videos and accompanying resources to assist Illinois school board members during these challenging times.
Legislative Update
Stay up-to-date with news coming out of Springfield and Washington D.C. IASB Legislative Reports and Federal Legislative Reports keep school leaders informed of important public education initiatives that are being considered by state and federal lawmakers. Weekly video updates are also provided on timely topics for school leaders.
March/April Journal Navigates Early Childhood Education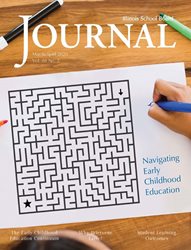 The March/April issue of the Illinois School Board Journal walks readers through the maze of early childhood education and its impact on improving K-12 learning outcomes. Look for the print edition in your mailbox, or access the digital edition below.
Lighting the Way to Excellence in School Governance
100+

Years of Service

IASB is here to assist boards of education with training, policy, resources, and programing all supporting quality public education.

848

Member Districts

More than 99 percent of public school boards in Illinois hold active membership.

5,900+

Elected Officials

School board members volunteer their time to ensure growth and progress not only for students, but for entire communities.

21

Divisions

IASB field services directors serve as a direct link between the school boards and Association services.

1,000+

Newly-Elected Board Members

IASB provides training and resources on the roles and responsibilities of the board and board members.