COVID-19 PREPAREDNESS AND RESPONSE
Coronavirus Updates
Information for school districts responding to health measures and planning for the reopening of school
Equity: An Educational Imperative
Gain a better understanding of the board's role in creating an equitable school environment.
LEARN AT YOUR CONVENIENCE
Online Learning
Stay current on policy and legal issues and upgrade your knowledge of current education topics
Webinar/PRESS and PRESS Plus Issue 104: The Spring 2020 Triple Whammy! on 7/9/2020 at Noon

March came in like a lion with the COVID-19 pandemic, but there were no lambs in sight this spring, creating a triple whammy of Policy Reference Manual updates in June PRESS and PRESS Plus Issue 104. Join the PRESS Editors for a review of the highlights of this latest issue.

Details

14 Ways for School Boards to Improve School Mental Health 07/23/2020

There is a mental health epidemic facing schools across the nation. Comprehensive school mental health systems build the foundations for schools to be able to create thriving environments and develop sustainable supports. Learn how a school board can be a vital partner.

Details
View All Events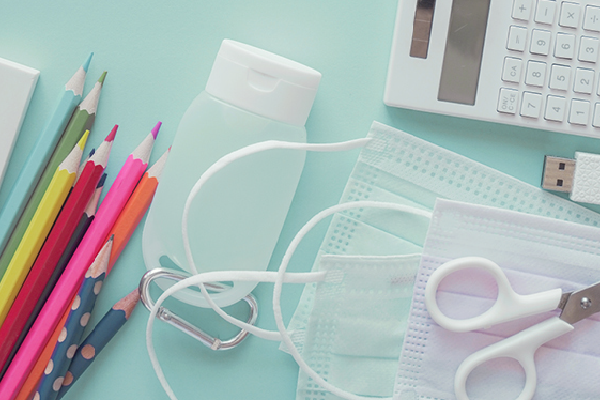 New Guidance for Districts on Reopening Schools
During this unprecedented national health emergency, school districts face a myriad of issues in terms of dealing with school governance and operations. IASB has compiled guidance to assist boards of education as they prepare to confront the challenges of the 2020-2021 school year.

New School Law Books Available
New editions of go-to school law books for district officials are available. The 2020-2021 Illinois School Code Service includes this year's School Code and other statutes relevant to public schools, as well as next year's 2021 Supplement. The Sixteenth Edition of the Illinois School Law Survey contains answers to 1,600 questions, highlighting changes in state and federal laws and impacts of new court decisions and administrative rules.
Journal Examines SEL, Addresses Return to School
The Summer 2020 issue of the Illinois School Board Journal peeks at the 2020 Member Survey. The issue features social and emotional learning and the expectations of boards of education.

Read More
Lighting the Way to Excellence in School Governance
100+

Years of Service

IASB is here to assist boards of education with training, policy, resources, and programing all supporting quality public education.

848

Member Districts

More than 99 percent of public school boards in Illinois hold active membership.

5,900+

Elected Officials

School board members volunteer their time to ensure growth and progress not only for students, but for entire communities.

21

Divisions

IASB field services directors serve as a direct link between the school boards and Association services.

1,000+

Newly-Elected Board Members

IASB provides training and resources on the roles and responsibilities of the board and board members.