JANUARY 29
Collective Bargaining Virtual Event
Learn and discuss key collective bargaining issues and trends with legal experts
MEMBER BENEFIT
Sponsored Programs
Cost-saving programs available to member school districts
NEWS CLIP SERVICE
Leading News
Your leading education news from around the state
Being Right or Being Effective: Diversity, Equity, Inclusion, and Leaders at the Crossroads 01/25/2022

Whatever you thought you knew about diversity and inclusion, prepare to think again. Diversity management pioneer James Rodgers will "promote the value of diversity and reduce the stigma of diversity." Participants will learn how leaders focus on outcomes and serve all constituents and that dispassion, logic, and relationships are keys to success.

Details

Trends in Collective Bargaining 01/29/2022

Attend this timely event in a new digital format. Learn from a team of IL school attorneys covering trends in compensation, benefits, and working conditions, plus the impact of COVID on employee relations. Join us for two keynotes and choose from three breakout sessions. This event is free and a benefit of IASB membership. Registration required. Attendees earn 5 Board Leader Recognition points.

Details

Anti-Bias & Micro-Inclusion Workshop 02/03/2022

Featuring "The Stereotype Mask" exercise, join entrepreneur and tech change agent Natalie Egan for a 90-minute virtual workshop focused on helping participants recognize and understand micro-aggressions and discover micro-inclusions.

Details
View All Events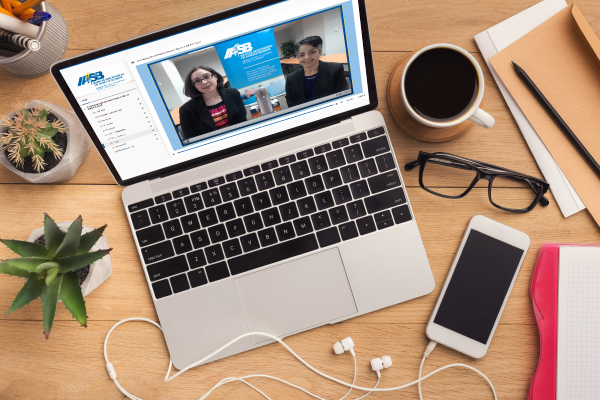 New Online Courses Available
Two new online training opportunities are now available for school board members. Registration for "Managing Difficult Public Comment: How to K.E.E.P. C.A.L.M." and "Title IX Training for School Board Appellate Decision-Makers" can be accessed through IASB's Online Courses webpage.
Learn More
Legislative Session Overview
The 2021 Legislative Session Overview includes an annual summary of IASB's legislative objectives, position statements that were addressed, and session results. The Overview highlights details of bills that were approved, defeated, or amended, and how the proposals impact public education in Illinois.
View Resource
Journal Covers Administrator Salaries
The January/February 2022 Journal revisits the administrator salaries series and looks back on the 2021 Joint Annual Conference.
Lighting the Way to Excellence in School Governance
100+

Years of Service

IASB is here to assist boards of education with training, policy, resources, and programing all supporting quality public education.

848

Member Districts

More than 99 percent of public school boards in Illinois hold active membership.

5,900+

Elected Officials

School board members volunteer their time to ensure growth and progress not only for students, but for entire communities.

21

Divisions

IASB field services directors serve as a direct link between the school boards and Association services.

1,000+

Newly-Elected Board Members

IASB provides training and resources on the roles and responsibilities of the board and board members.