JANUARY 25 AT THREE LOCATIONS
Collective Bargaining Workshops
Learn and discuss key collective bargaining issues and trends with legal experts
#ILjac19
Joint Annual Conference
Explore sessions, activities, and more to plan your Conference schedule
NOVEMBER 15 IS SCHOOL BOARD MEMBERS DAY
Thank you, school board members
Nearly 6,000 school leaders dedicated to transforming educational visions into successful realities
Board of Directors' Meeting November 21, 2019

Details

22-24

Nov 2019

Nov 22-24, 2019

Joint Annual Conference 2019

IASB IASA IASBO Joint Annual Conference — Transform Vision into Reality November 22-24, 2019

Details

Board of Directors' Reorganizational Meeting November 24, 2019

Board of Director's Reorganizational Meeting

Details
View All Events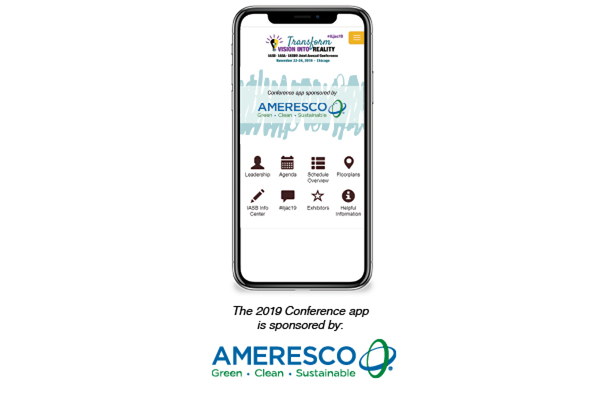 Download the Joint Annual Conference app
The 2019 Joint Annual Conference App is now available to download for iOS and Android devices. Conference registrants can use the app to create a personalized agenda, view presenters and panel descriptions, see exhibitors, access hotel and meeting room maps, read and share #ILjac19 posts on social media, and find other helpful information to enhance your Conference experience.
Download the app
2019 Delegate Assembly Meeting
The 2019 Delegate Assembly will meet on Saturday, November 23 in Chicago to consider new proposals and amendments to current position statements submitted by IASB member districts. The IASB Resolutions Committee's has recommended adoption of 10 proposed resolutions, approval of five amendments to current position statements, and one reaffirmation of a current position statement during the Delegate Assembly.
Learn More
November/December Journal Tackles Newsworthy Topics
The November/December issue of the
Illinois School Board Journal
shines a light on newsworthy topics, including e-cigarettes and the increase in serious vaping-related illness. The new
Journal
also looks at how cannabis legislation impacts school districts, follows up with the Latino Policy Institute on Emergent Bilingual students and the supports they need, and highlights the "Equity Journey" in a Q&A with Bea Young and Associates.
Read More
Lighting the Way to Excellence in School Governance
100+

Years of Service

IASB is here to assist boards of education with training, policy, resources, and programing all supporting quality public education.

848

Member Districts

More than 99 percent of public school boards in Illinois hold active membership.

5,900+

Elected Officials

School board members volunteer their time to ensure growth and progress not only for students, but for entire communities.

21

Divisions

IASB field services directors serve as a direct link between the school boards and Association services.

1,000+

Newly-Elected Board Members

IASB provides training and resources on the roles and responsibilities of the board and board members.