PREPAREDNESS AND RESPONSE
Coronavirus Updates
Information for school districts responding to COVID-19 health measures
LEARN AT YOUR CONVENIENCE
Online Learning Courses
Stay current on policy and legal issues and upgrade your knowledge of current education topics
SELECTING A SUPERINTENDENT
Executive Search Services
Assisting school boards in hiring top-quality leaders
Abe Lincoln Division Governing Meeting 05/26/2020

Registration now open. This will be a Zoom video conference. 6:30-7:30 p.m.

Details

Central Illinois Valley Division Governing Meeting 05/28/2020

Registration now open. This will be a zoom video conference. 6:30-7:30 p.m.

Details

State Superintendent Dr. Carmen Ayala 05/29/2020

Join Illinois State Superintendent of Education Carmen I. Ayala, Ph.D., regarding the latest on K-12 education, the status of remote learning, guidance for school board members, and how we can prepare for school in the fall. IASB Executive Director Thomas Bertrand, Ph.D., will host this free Zoom webinar, offered as a benefit of IASB membership.

Details
View All Events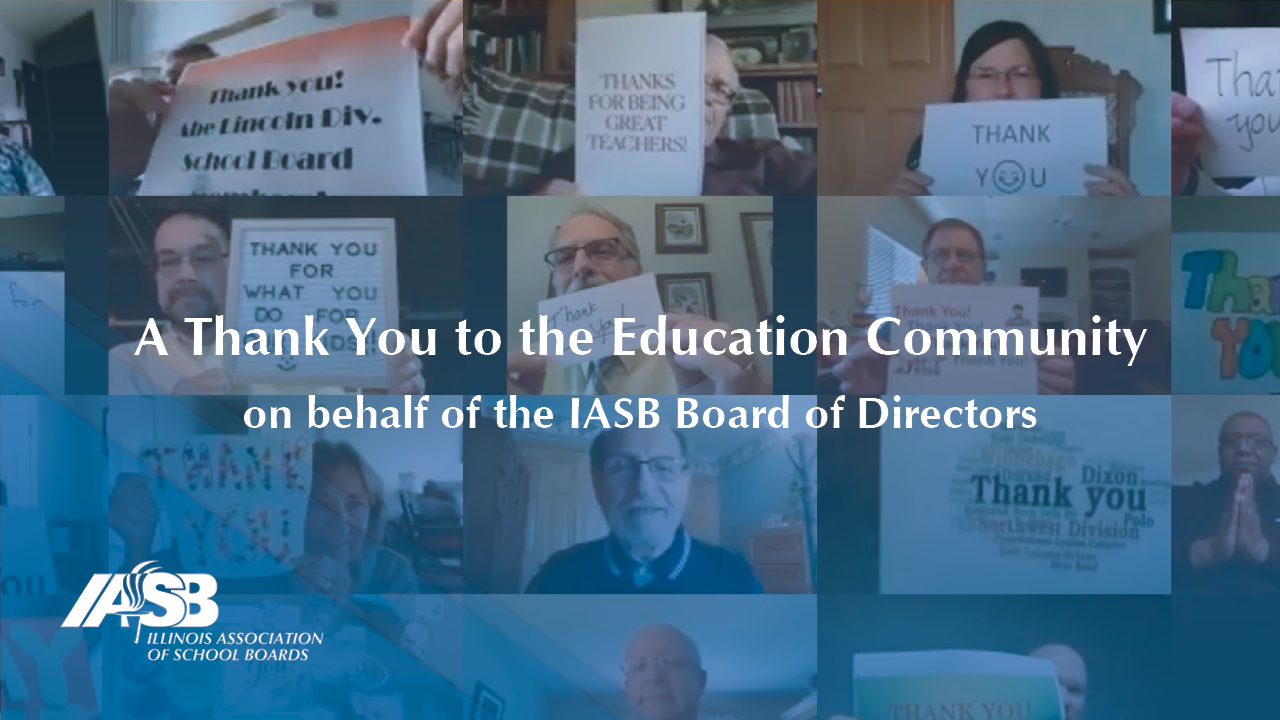 IASB Board of Directors Thank the Education Community
The work of educators and staff have continued during these unprecedented times. This dedication to students and education has not gone unnoticed. In a gesture of gratitude, the IASB Board of Directors share words of encouragement and thanks to their fellow public school leaders and educators.
Resolutions Deadline
Local school boards can now submit resolutions for consideration by the 2020 IASB Delegate Assembly. Proposals can be offered as new IASB resolutions, amendments to existing position statements, reaffirmations of existing positions, or as belief statements. The deadline to submit resolutions is Wednesday, June 24.
Journal Looks at Coronavirus Response, CTE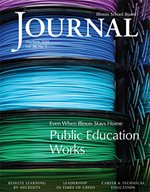 The May/June issue of the Illinois School Board Journal takes a first look at the impact of the coronavirus emergency on school districts across the state. The Journal also looks at career and technical education and guidance, including how CTE programs are managing in the crisis.

Read More
Lighting the Way to Excellence in School Governance
100+

Years of Service

IASB is here to assist boards of education with training, policy, resources, and programing all supporting quality public education.

848

Member Districts

More than 99 percent of public school boards in Illinois hold active membership.

5,900+

Elected Officials

School board members volunteer their time to ensure growth and progress not only for students, but for entire communities.

21

Divisions

IASB field services directors serve as a direct link between the school boards and Association services.

1,000+

Newly-Elected Board Members

IASB provides training and resources on the roles and responsibilities of the board and board members.