PARTNERS IN EXCELLENCE
2022 Joint Annual Conference
Registration for the in-person IASB•IASA•IASBO Joint Annual Conference is now open
IN-PERSON EVENT
The Trust Edge Experience
On August 6, build high-performing teams and create a common language to build connection, improve clarity, and increase productivity
PODCAST
Inside IASB
A new talk podcast introduces listeners to school board service
The Equity Journey – Going Above and Beyond 07/14/2022

Evanston/Skokie SD 65 is on Lake Michigan and north of Chicago. It is a pre-K through eighth grade district serving over 7,000 students from Evanston and a section of Skokie. The district represents a range of different backgrounds. D65 equity journey has included creating the Equity, Family and Community Engagement program that builds relationships and creates teams that include stakeholders.

Details

Board of Directors' Executive Committee Meeting 07/15/2022

Details

The Equity Journey – Let's Get it Started 07/26/2022

Park Forest Chicago Heights SD 163 is in the south suburbs of Chicago with six schools and has an enrollment of nearly 1,600. They have started implementing programs that have an impact on school communities. These programs include addressing teacher pedagogy and its connection to equitable instruction through staff book talks and coaching. They are also creating and extending community programs.

Details
View All Events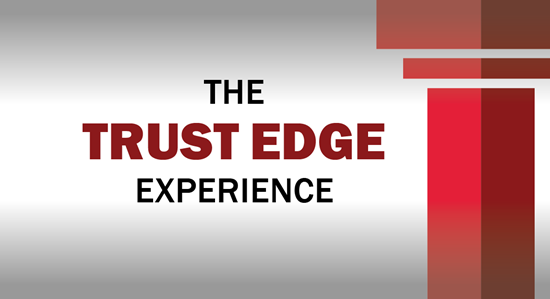 The Trust Edge Experience
IASB is partnering with internationally acclaimed author and trust expert David Horsager for an in-person and engaging workshop, "The Trust Edge Experience." The day-long event will take place Saturday, August 6 in Naperville. The Trust Edge Experience builds high-performing teams and creates a common language to build connection, improve clarity, and increase productivity.
Learn More
COSSBA FAQ
IASB is a founding member of the Consortium of State School Boards Associations (COSSBA), a national alliance dedicated to sharing resources and information to support, promote, and strengthen state school boards associations. Through its membership IASB is able to provide local districts access to COSSBA training opportunities, resources, and services.
Visit the COSSBA website to learn more
.
View FAQ Resource
Summer Reading in the Journal
The July/August 2022 issue of the Illinois School Board Journal features a variety of topics for summer reading, from advocacy to literacy to energy and more.
Lighting the Way to Excellence in School Governance
100+

Years of Service

IASB is here to assist boards of education with training, policy, resources, and programing all supporting quality public education.

848

Member Districts

More than 99 percent of public school boards in Illinois hold active membership.

5,900+

Elected Officials

School board members volunteer their time to ensure growth and progress not only for students, but for entire communities.

21

Divisions

IASB field services directors serve as a direct link between the school boards and Association services.

1,000+

Newly-Elected Board Members

IASB provides training and resources on the roles and responsibilities of the board and board members.