JANUARY 25 AT THREE LOCATIONS
Collective Bargaining Workshops
Learn and discuss key collective bargaining issues and trends with legal experts
JOINT ANNUAL CONFERENCE
Share the Success
Panel presentations requested for 2020
LEARN AT YOUR CONVENIENCE
Online Learning Courses
Stay current on policy and legal issues and upgrade your knowledge of current education topics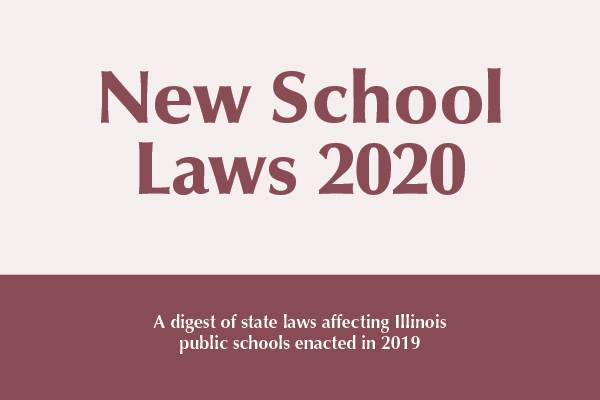 New School Laws 2020
The Illinois School Boards Assocation has compiled and published the New School Laws 2020 publication. The 36-page digest highlights 110 new laws that impact Illinois public school districts. The resource is intended to inform school leaders about new statutes and changes to existing laws that were passed in 2019 and took effect at the start of 2020.
Learn More
Updated IASB Position Statement
The newly revised IASB Position Statements reflect priorities that were adopted by the Delegate Assembly in November of last year. Ten new Position Statements were added, four were amended, and two previous statements were reaffirmed. IASB Position Statements give member school districts the opportunity to establish Association positions on legislation and related matters of public policy.
Learn more
Journal Highlights 2019 Annual Conference and 2020 Census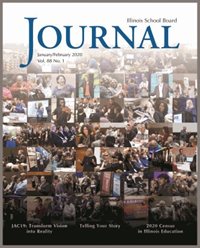 The January/February
Illinois School Board Journal
reflects on the 2019 Joint Annual Conference in words and pictures, offers a new take on the teacher shortage, discusses cybersecurity risk management, and tells stories about telling stories. The issue also looks ahead to the 2020 U.S. Census and the role public education can play in achieving an accurate count. Look for the print edition in your mailbox, or click below to access the digital edition.
Lighting the Way to Excellence in School Governance
100+

Years of Service

IASB is here to assist boards of education with training, policy, resources, and programing all supporting quality public education.

848

Member Districts

More than 99 percent of public school boards in Illinois hold active membership.

5,900+

Elected Officials

School board members volunteer their time to ensure growth and progress not only for students, but for entire communities.

21

Divisions

IASB field services directors serve as a direct link between the school boards and Association services.

1,000+

Newly-Elected Board Members

IASB provides training and resources on the roles and responsibilities of the board and board members.