Joint Annual Conference
November 17-19, 2023
Administrative Professionals' Program
A professional development opportunity designed to enhance the roles and skills of the individual(s) in every district who perform the duties of the school board secretary or administrative assistant.
Dates and Location
Friday and Saturday, November 17-18 at the at the Swissötel
Additional Registration Required
All attendees must register and be paid registrants for the 2023 Joint Annual Conference; however there is no extra cost for this program.

Administrative Professionals' Program flyer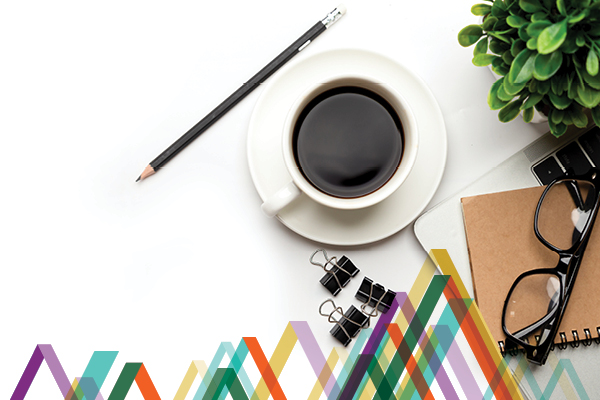 Build Knowledge, Grow Professional Skills, and Network with Peers
All individuals registered for Conference as an administrative professional are invited and encouraged to attend this unique professional development opportunity.
The two-day training includes breakout panels, a keynote speaker, networking with other administrative professionals, and the opportunity to schedule a one-on-one appointment with an IASB policy consultant. These sessions are developed to build knowledge and grow professional skills for both those who are new on the job, and those who have many years of experience.

For additional information contact Haylie Noltensmeier at (217) 528-9688, ext. 1103.
---
Friday Panel Sessions
9-11 a.m.
Program Welcome and Presentation of the Holly Jack Outstanding Service Award
Opening Keynote:
The Office Rockstar Playbook—Making the "Right" Plays to Become an Office Rockstar, presented by Debbie Gross, Author of
The Office Rockstar Playbook
12:45-1:45 p.m.
Illinois Records Act: Compliance and Best Practices
D-47 Google Tips and Tricks
FOIA and Open Meetings Act Updates: Legislative Amendments and Recent Decisions
2-3 p.m.
What your ROE/ISC Can Do for You
Navigating the Superintendent/Administrative Professional Relationship – Working Together for Kids – Remember, You Wanted This Job
Policy Basics and Beyond
Saturday Panel Sessions
10:30-11:30 a.m.
AP Power Hour — A New Roundtable Networking Event led by the Administrative Professionals Committee Planning Team
1:30-2:30 p.m.
Start from the Top: Navigating the IASB Member Database and Managing Your Roster
Transparency Talk
Google's Lesser-Known Tools
3-4 p.m.
Agendas and Minutes
Coming to Order
Chat GPT Unleashed: Harnessing the Power of Conversational AI
How to register for the Administrative Professionals' Program:

Online registration for this event has closed. Additional registration is required for this Conference Feature. District administrators can register a single individual or multiple members of their district through the Conference Group Registration process. Individuals without account management access can either contact their district to be registered or register directly with IASB by phone. Download registration instructions

All attendees must be paid registrants for the 2023 Joint Annual Conference; however there is no extra cost for this program.