Harrell Named 2023 Holly Jack Outstanding Service Award Winner
Date Posted

November 7, 2023

Category

Conference
Greta Harrell, assistant to the superintendent and board secretary for the Freeport SD 145 Board of Education, has been named the winner of the 2023 Holly Jack Outstanding Service Award.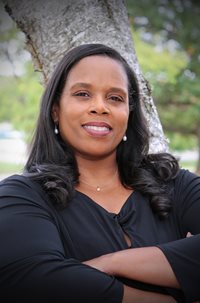 The Holly Jack Award is presented annually and recognizes district office and board secretaries for their performance, initiative, innovation, passion, staff development, and dedication to the district, community, and students. Harrell will be presented with the Award on November 17 as part of the Administrative Professionals' Program at the Joint Annual Conference in Chicago.
A panel of judges selected Harrell for the honor.
Nominations were made by district superintendents and school board presidents. Letters of support from District 145 administrators, board members, and residents of the community spoke of Harrell's character, dedication, preparedness, and attention to detail. Board President Jack Sosnowski called Harrell the "rock and foundation of our district."
"She takes pride in the quality of her work and we take pride in knowing that we can showcase our work to our entire community," said Sosnowski. "I have never worked with anyone as devoted, passionate, and competent in their role as Greta Harrell. Every day she surprises me with more insights and wisdom that enable us to run a highly efficient and effective district. Without her support and dedication, we would not have been able to achieve our district's goals and objectives."
Speaking to the importance and influence of administrative professionals that school boards rely on as they navigate the work of creating and promoting equitable policies, Freeport SD 145 Superintendent Anna Alvarado, Ed.D., said, "Greta Harrell exemplifies this commitment to excellence in an outstanding manner."
"Her unwavering commitment to achieving and surpassing goals has set a remarkable precedent for all of us. She understands that the goal is to always put students at the forefront of the decisions that are made. This becomes her true north star," Alvarado continued. "She has the unique ability to envision possibilities where others see obstacles. Her innovative thinking has led to groundbreaking solutions that have improved the board of education processes, increased efficiency, and enhanced the overall quality of everyone's work and participation. Ms. Harrell is a trailblazer, and her ideas will leave an indelible mark on our organization."
Harrell has served as the assistant to the superintendent and secretary of the Freeport SD 145 Board of Education for 23 years. A Freeport native and graduate of Freeport's district schools, Harrell began her employment with the district in 1989. She dedicates a significant amount of time to her community, serving as the vice-chair on the board of commissioners for the Freeport Housing Authority and as president of Citizens United for Rights, Respect & Equity (C.U.R.R.E). Harrell is a dedicated mother of a daughter and two sons, and grandmother to three grandchildren.
The Holly Jack Outstanding Service Award is named in memory of a long-time Illinois Association of School Boards employee, Holly Jack, who served as an IASB Field Services administrative assistant and was instrumental in promoting and developing professional development programs for board secretaries. The award recognizes the dedication to service and extraordinary work contributions of administrative professionals who serve and assist their local boards of education.