2022 Conference Overview: Partners in Excellence
The 89th meeting of the Illinois Association of School Boards, Illinois Association of School Administrators, and Illinois Association of School Business Officials took place November 18-20 in Chicago. This annual event consistently brings together Illinois school district leaders who are committed to providing all students with the best possible educational experience. This year was no exception.
Members from the three organizations and other education leaders and advocates embraced partnerships through learning and networking activities. Representatives from more than 694 Illinois public school districts participated. With 4,780 registrations and their guests, the overall attendance this year topped 8,500*.
The three days of school board and leadership training included presentations on various topics, including education funding, crisis response, school law, collective bargaining, fiscal accountability, school safety and security, student assessments, local governance, social and emotional learning, and more.
The Conference featured three General Sessions. Kicking things off on Friday, November 18 was Poetic Voice Sekou Andrews inspiring attendees with his unique voice and perspective in the First General Session. During the Second General Session on Saturday, author and investigative journalist Amanda Ripley opened minds on how to think about conflict. The Third General Session on Sunday featured Chef Jeff Henderson sharing his powerful story of personal transformation to empower change.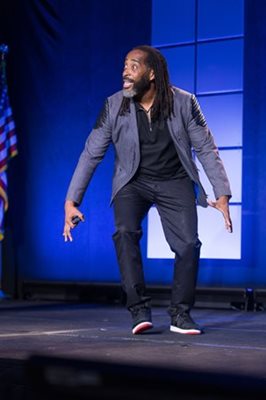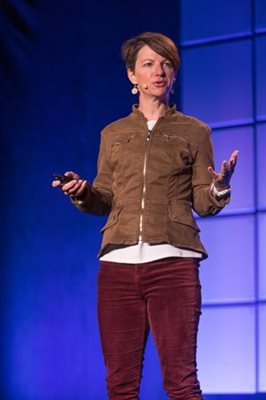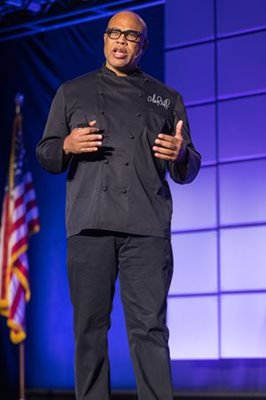 New in 2022
An exciting new Conference event on Friday included speakers, vendors, table talks, and activities to help school leaders lead and grow in their equity work. The half-day Equity Immersion Event welcomed more than 160 attendees.
In another new and featured session, Clinical Psychologist Doug Bolton, Ph.D. presented "Rethinking Our Response to School Violence" to talk about how school leaders can respond to incidences of school violence, which continues to escalate in the country.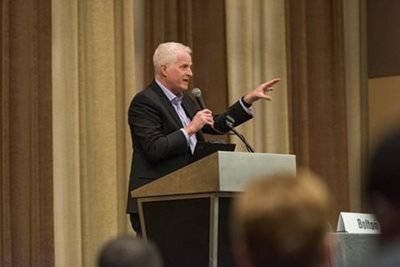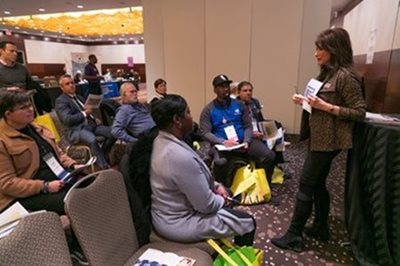 School Success Stories Shared
Over 120 hour-long Panel Sessions were offered Friday through Sunday to discuss education issues and share new ideas and solutions to district challenges. Panelists included school officials, state education agency representatives, legislators, school attorneys, and experts from various school service organizations. Twenty-nine IASB member districts presented Share the Success Panels this year.
Sessions with the highest attendance were: You Can't Make This Stuff Up: Legal Review; Post-Election COVID Recovery, What's Next For Schools?; Attracting & Retaining Diverse Staff in a Teacher Shortage; What Your Superintendent Wants to Tell You, But Can't; College and Career Readiness System; 10 Things I Hate About Bargaining: Tips to Love the Process; Legislative Roundtable; Extreme Student Behavior and the Law; and Curriculum Opt-Outs. The Carousel of Panels, a series of 30-minute roundtable discussions, offered 32 additional topics.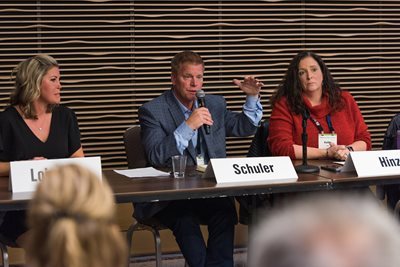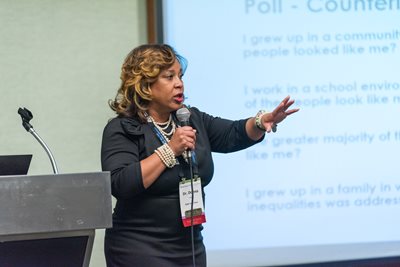 Targeted Training
Nine in-depth, info-packed workshops on school board leadership were presented as IASB Pre-Conference Workshops on day one of the Conference. Registrations for the full-day or half-day workshops totaled 835. Targeted sessions were also held for administrators, business officials, and school attorneys.
For more than 275 district staff who perform the duties of school board secretary or administrative assistant, two days of sessions covered topics of legal compliance, policy basics, technology tools, and building successful relationships.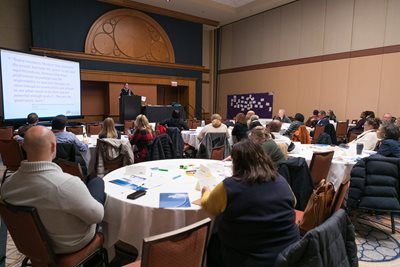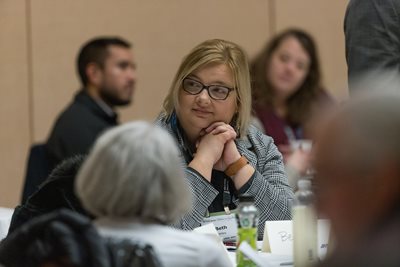 Sold-Out Exhibit Hall
A Conference staple now for 73 years, this year's sold-out floor included 220 exhibiting companies showcasing innovative products and services for public schools. There were giveaways and prize drawings, and attendees were encouraged to play IASB Service Associates Bingo.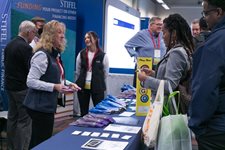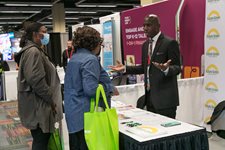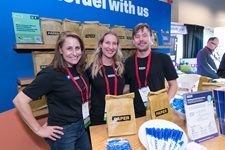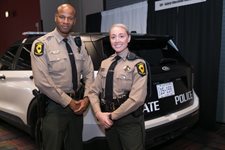 IASB Member Focus
The Conference was a time for IASB to engage members with the merits of membership.
Many attendees stopped at the IASB Info Center to engage with other attendees and Association representatives. Materials and conversations highlighted training, policy, resources, and expertise available to IASB members.

Tom Bertrand, IASB Executive Director, provided a national update on behalf of COSSBA, the Consortium of State School Boards Associations.
The Conference is an opportunity for IASB members to weigh in on state and federal legislative priorities, elect IASB officers, and decide the direction of the Association at the Delegate Assembly. This year, delegate representatives from 409 member school boards came to consider resolutions and positions proposed by member boards. The Delegates re-elected Simon Kampwerth Jr. (Peru ESD 124) to a second one-year term as president and Mark Harms (Flanagan-Cornell USD 74) was as vice president. Read results from the 2022 IASB Delegate Assembly.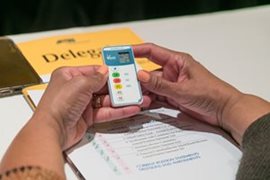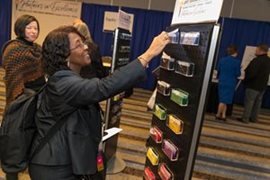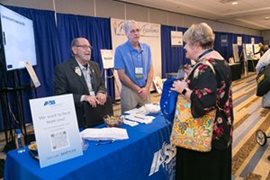 *Participation numbers based on preliminary data as of November 20, 2022. Total attendance includes school board members, administrators, superintendents, attorneys, regional superintendents, ISBE board members, IASB Service Associates members, exhibitors, secretaries, township treasurers, special education district representatives, university personnel, and guests of registrants.
Photos by Michael Hudson Photography.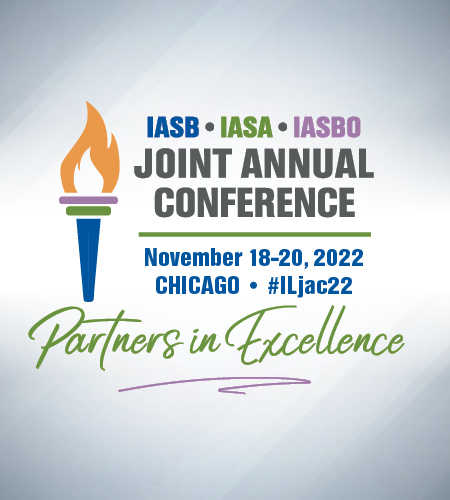 Session Recaps
Awards
Conference Highlights