IASB Member School Districts have access to a number of programs designed to save money or ensure competitive pricing of some essential services. These programs are sponsored by IASB and offered to districts through pooling or trust arrangements, often governed by the districts themselves.
Cost savings programs available to member school districts:
Frontline Education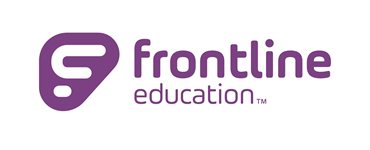 Frontline Education is a leading provider of school administration software, connecting solutions for student and special programs, business operations, and human capital management with powerful analytics to empower educators. The analytics and data visualization suite is a comprehensive tool that provides real-time data for everything from prioritization of resources and identifying current-year financial resources, to making timely, equitable decisions aligned to district goals and identifying and designating highly effective teachers. Frontline partners with over 10,000 school districts to deliver tools, data, and insights purpose-built for K-12 that support greater efficiency and productivity, enabling school leaders to spend more time on strategic initiatives that impact student success and district excellence.
For more information, visit https://www.frontlineeducation.com/.
Drug and Alcohol Testing Consortium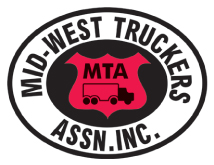 This IASB-initiated and sponsored consortium offers a program that enables school districts to economically and efficiently comply with state and federal drug testing requirements for school bus drivers. Although the program is not governed by an independent board, it was established by the Association staff working in conjunction with the Mid-West Truckers Association, Inc. Visit the Association's website to learn more: www.mid-westtruckers.com
For information, please contact Shelly Miller, Mid-West Truckers Association, at (217) 525-0310.
Illinois Energy Consortium powered by Future Green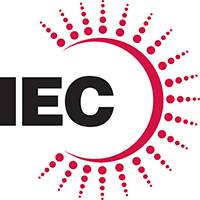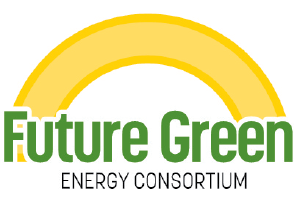 Illinois Energy Consortium powered by Future Green is a joint energy purchasing program sponsored by IASB, IASA, and Illinois ASBO, to help member school districts reduce their energy spending, protect them from market volatility, and invest in renewable energy.
The
initiative
is a merger of the Illinois Energy Consortium (IEC) and Future Green Energy Consortium (FGEC) to create Illinois' largest energy management group. The IEC, created in 1997, is Illinois' largest electric and natural gas pool. More than 30% of all Illinois public school districts and colleges are members. The FGEC was created in 2016 as a way to provide members with renewable electric power solutions at no out-of-pocket cost.
Illinois Energy Consortium powered by Future Green will be managed by Econergy LLC, based in Chicago. For more information contact Todd Main, Director of Econergy LLC, at
todd@econergy.net
or (708) 738-7365.
Liquid Asset Fund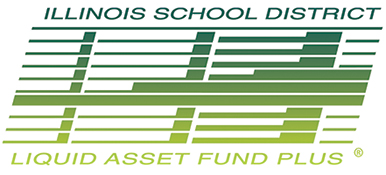 How to Invest with ISDLAF+
The Illinois School District Liquid Asset Fund Plus is an investment pool for school districts that combines safety with competitive rates of return and immediate access to invested funds. Co-sponsored by IASB and other statewide school management groups, the program also offers certificates of deposit for longer maturities and higher returns.
School districts can call (866)747-4477 to establish accounts or obtain additional information. Or visit the ISDLAF+ website.
Illinois Schools Employee Benefits Consortium

IASB, IASA, and Illinois ASBO have developed the Illinois Schools Employee Benefits Consortium (ISEBC) that includes a proprietary fully insured, comprehensive group health insurance plan that offers member school districts the opportunity to provide employees health benefits at affordable prices.
UnitedHealthcare®, one of the nation's leading benefits providers, underwrites this program. The customizable benefits package includes: cafeteria plan and flexibility with deductibles and coverage; dental and vision coverage; out of state coverage; life insurance; early retirement option; and other specialized services. The ISEBC program is Health Care Reform compliant and offers COBRA Administration. There is no exit fee if a school district decides to withdraw from the program.
For more information, districts are directed to contact Stan Travelstead at stan@iasaedu.org or Jeremy Travelstead at jeremy@iasaedu.org, or call (877) 698-2247.
Insurance Pools Sponsored by IASB

Over the years, the Illinois Association of School Boards has created independent programs to offer services to school boards which the Association itself cannot provide. Most of these programs are now governed by non-profit boards made up of school board members and administrators. Governing boards employ industry experts to administer and market IASB-sponsored services to school districts.
Insurance programs sponsored by IASB include Workers' Compensation Self-Insurance Trust (WCSIT) and Property-Casualty Coverage through Illinois School District Agency (ISDA). Both the WCSIT and ISDA programs are designed specifically for Illinois school districts by school districts. Each pool is controlled by a board that is composed of Illinois school district administrators, school board members and business officials. Together, these school district representatives voice what their peers want in workers' compensation and property/casualty coverage.
---
Workers' Compensation Coverage
Workers' Compensation Self-Insurance Trust (WCSIT) was organized in 1982 to offer school boards an effective way to contain the cost of workers' compensation coverage. Member districts may receive dividends on premiums by vote of the trust's board, composed of local school board members and administrators.
Members of WCSIT are eligible to receive School Board Legal Liability coverage with limits up to $10 million. School district treasurer surety bonds and student accident coverage are also available to qualified members.
Loss control specialists throughout the state provide WCSIT members with various loss control services. The loss control specialists are available to work with member districts to establish working safety committees to empower school districts to proactively manage safety concerns.
For information about WCSIT, call (800) 654-9504 or visit the WCSIT website at www.wcsit-isda.com/index.php.
---
Property-Casualty Coverage
The Illinois School District Agency (ISDA) offers a full line of property casualty coverage for interested member districts. The pooled risk management program is governed by a board of regents composed of local school board members and administrators. The Illinois School District Agency (ISDA) provides property/casualty coverage to more than 150 school districts across Illinois.
In addition to receiving competitively priced property/casualty coverage, ISDA members receive specialized loss control services and access to low-cost property appraisals to assure proper insurance to value coverage.
For information about ISDA coverage, call (800) 654-9504, or visit the ISDA website at www.wcsit-isda.com/index.php .
BuyBoard

BuyBoard is a national online purchasing cooperative sponsored by the Illinois Association of School Boards. The combined purchasing power of the Cooperative provides participating school districts access to the cooperative's ability to leverage better pricing from vendors in addition to reducing administrative and resource time. Additional savings can be realized by using the online RFQ (request for quote) function available through the BuyBoard.
All IASB member districts are eligible to become free members of the cooperative.
For additional information about BuyBoard, contact: David Ricketts: david.ricketts@buyboard.com, or (913) 424-5758; or call toll-free: (800) 695-2919.
Note: Before making a purchase from BuyBoard in excess of $25,000, members in Illinois should obtain an opinion from their board attorney to determine whether an exemption from the bidding mandate applies. For more information about the Illinois bidding statute, members should contact the IASB Office of General Counsel at: OGC@iasb.com.
School Leaders Risk Management Association

The School Leaders Risk Management Association (SLRMA) is a not-for-profit organization created to assist public school districts, cooperatives, public school district self-insured pools, and state school board associations with supplemental risk management support. SLRMA does this by providing timely information in order to prevent unwanted and unwarranted school board legal liability claims. It is governed by a board of directors consisting of executive directors of six state school board associations.
For more information about this service, visit their website at: http://www.slrma.org
SchoolGuard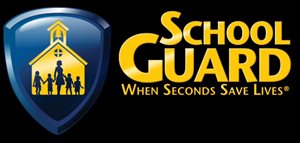 The Guard911 family of apps was developed, including SchoolGuard®, to protect K-12 schools against senseless acts of violence by shortening the police notification and subsequent response time. The SchoolGuard® app provides a panic button for teachers and staff by immediately alerting nearby law enforcement through the Hero911® rapid-response network while simultaneously calling 911 with the touch of a single button. There is a one-time only setup/activation fee per property (discounted with multiple properties within a district) and a monthly service fee thereafter which includes unlimited, approved users.
School leaders can visit www.guard911.com to learn more about how SchoolGuard® can help better protect their community.
Procurement Card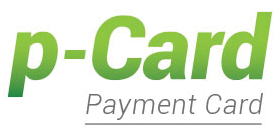 School districts can streamline their purchasing process using the procurement card (p-Card) program administered in partnership with Illinois ASBO and Harris Bank/Mastercard. The p-Card program available for Illinois school districts reduces paperwork, provides better reporting, increases budget controls, and helps to lower the cost of payments.
For more information about p-Card, contact Holly Wallace at (815) 753-9083 or by email at hwallace@iasbo.org. Visit the Illinois p-Card website at www.illinois-pcard.com.

SuperEval is an online platform used to conduct education leadership evaluations. The platform is customizable, allowing you to choose the team members, including their roles, who will participate in the evaluation process, determine the rubric or rubrics for each evaluation, select the competencies or professional practices to be included as part of the evaluation, and co-create annual performance goals. Contact Brian Bailey at SuperEval at
bbailey@supereval.com
or visit
www.supereval.com
for more information.
Unemployment Claims Control Program

The Illinois Association of School Boards unemployment cost control program is now handled through NSN Employer Services, a management firm based in Illinois that administers this program for IASB member school districts. NSN has been controlling unemployment cost for more than 25 years and is known for a high level of personal attention.
Fees are determined by the number of employees listed on the district's March 15 payroll. During a recent year, 2,254 unemployment claims were processed on behalf of 254 school districts participating in the IASB program. Of those claims protested, favorable decisions were reached in 81 percent of the cases, resulting in savings of nearly $3.2 million to IASB member districts. In addition, $256,080 in charges was found to be erroneous and were credited back to the respective districts.
For information about this program, call (312) 469-1977 to speak with Jorie Cummis or email jcummis@nsnes.com. Or visit the NSN Web site at www.nsnes.com.