IASB Welcomes New Policy Services Staff
Date Posted

April 30, 2021

Category

News
The Policy Services department of the Illinois Association of School Boards recently welcomed two new staff members to the team.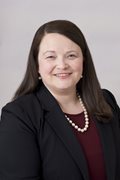 Katie Bulava is an Administrative Assistant in the Policy Services department. Prior to joining IASB, she was Assistant to the Superintendent and before that Assistant to the Director Special Education at Rochester CUSD 3A. Previously, she worked with the Lutheran School Association of Decatur. She hails from Oklahoma and attended Fort Hays State University in Hays, Kansas. Bulava and her family came to Illinois from Las Vegas. Bulava supports IASB Policy Consultants, Directors and other staff, as well as assisting member districts with PRESS Plus Online accounts.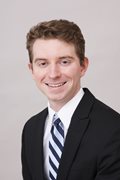 John Fines has joined IASB as an Administrative Assistant in the Policy Services department. He began his policy responsibilities in March. Fines graduated from the University of Illinois in Urbana-Champaign with a bachelors degree in political science. His duties include keeping PRESS policies up to date and onboarding new member districts to the service.
IASB
Policy Services
offers a full range of policy services and tools designed to meet the unique needs of Illinois boards of education.