Fagan to Speak on Inclusive Leadership at Virtual Summit
Date Posted

October 30, 2020

Category

News
Helen Fagan, Ph.D., will present the closing keynote, "Flying a Plane While Remodeling It: How Inclusive Leaders Rise to the Challenge Called 2020," at the 2020 IASB Virtual Summit for Illinois school board members and administrators.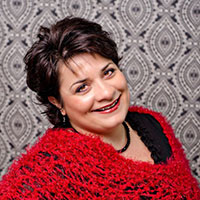 Fagan will lead a discussion of the "intersection between developmental readiness, emotional intelligence, psychological capital, and what we have been learning from neuroscience about inclusive minds and leadership." Fagan's presentation will include how "Inclusive leaders have developed an internal capacity (a superpower of sorts) to engage people from all walks of life to innovatively address organizational, community, and even global issues."
A leadership and diversity scholar and practitioner, Fagan holds a Ph.D. in Human Sciences with emphasis in Leadership Studies from the University of Nebraska. She is a Certified Diversity Trainer through the Society for Human Resource Management. With expertise in developing inclusive leaders, organizations, and communities and over 25 years' experience in the human resource field, Fagan's work defines inclusive leadership and explores actionable steps leaders can take as they create effective teams of people from various backgrounds and experiences for the sake of team innovation and personal growth.
Fagan brings her award-winning leadership expertise to the IASB Virtual Summit, which will run from 9 a.m. to 3 p.m. on Friday, November 20, and features two keynote speakers and four live presentations from Illinois school districts. The event includes updates from IASB Executive Director Thomas E. Bertrand and the opportunity to join a virtual networking chat to connect with peers and IASB staff.
Registration is open through November 19 and will include access to on-demand viewing of session recordings until December 20, 2020. Visit the IASB Virtual Summit webpage for complete details.