IASB Board Organizes Committees, Reviews State of Association
Date Posted

December 4, 2020

Category

News
The IASB Board of Directors held its quarterly meeting in conjunction with its reorganizational meeting on November 21 to conduct a regular review of Association operations, discuss recent virtual events, and make committee assignments for 2021.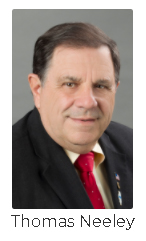 President Tom Neeley and Vice President Simon Kampwerth each begin a second one-year term in their respective office. IASB Service Associates Chair Mark Jolicoeur begins a two-year term as an ex-officio representative on the board.
Conference Co-Chairs and Directors to the Nominating, Audit, and Policy Review standing committees were appointed, and the board elected members to the Executive Committee. Serving with Neeley and Kampwerth on the 2021 Executive Committee are Joanne Osmond, Immediate Past President; Linda Eades, Treasurer; Mark Christ; Mark Harms; Carla Joiner-Herrod; and Rob Rodewald; and Sue McCance as an alternate.
In a quarterly update of the Association's strategic priorities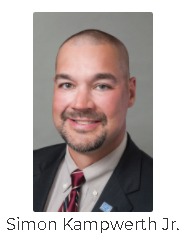 , Executive Director Tom Bertrand reported on IASB staff work to connect with member boards and provide virtual meetings due to in-person limitations. The board discussed member participation at the virtual Fall Division Meetings and virtual Delegate Assembly and informational meetings. Registration numbers and feedback from the membership on the virtual formats and programming have been positive. The directors also shared comments from the prior day's IASB Virtual Summit for school district leaders, which had over 1,000 registrants.
Other discussions included a review of Association finances and IASB's relationship with the National School Boards Association (NSBA). IASB has retained membership of its 848 member school boards for the current fiscal year.
The board received updates on legislation, IHSA, and Service Associates.
Members of the
IASB Board of Directors
represent the 21 IASB regional divisions and include an ex-officio representative of the IASB Service Associates. Election of president and vice-president occurs at the annual Delegate Assembly, which took place virtually this year on November 14. Election of Service Associates Chair was conducted at the Service Associates Executive Committee meeting on November 19.
The next quarterly meeting of the IASB Board of Directors is scheduled for March 5-6, 2021.