Joint Annual Conference
November 17-19, 2023
The Equity Immersion: Be ALL IN for Equity
Enhance your district's equity journey and renew your commitment to be "ALL IN for Equity," at this year's new featured event on Conference Friday: The Equity Immersion.
Date, Time, and Location
Friday, November 18 from noon–3 p.m. at the Hyatt Regency Chicago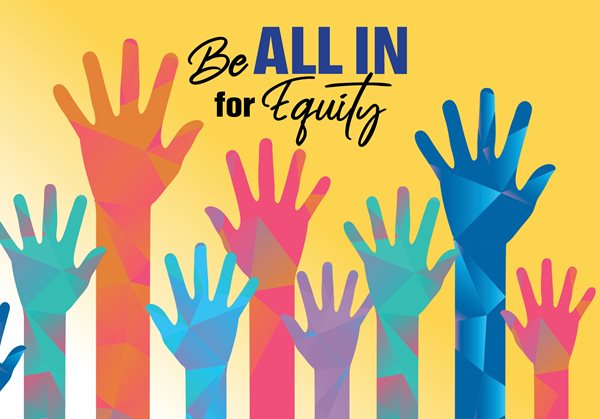 Equity Immersion Activities
Many school districts are embarking on an educational equity journey to ensure the needs of each and every student are met regardless of existing factors that can create barriers to student success. Join fellow Illinois school board members, superintendents, and stakeholders to acquire knowledge, skills, and tools that will help school officials lead and grow in their equity work.

Speakers - School district leaders and equity experts will discuss topics relevant to educational equity, including social and emotional learning and supports, trauma sensitivity and trauma-informed schools, unconscious bias, district equity audits, empowering stakeholders, and more.
Table Talks – Engage in critical conversations related to hot topics in education today, including School Resource Officers, the teacher shortage, an Equity Think Tank, and more. Share your thoughts and ideas at roundtables, while listening and engaging in equity conversations with other school leaders.
Engagement – Come sign the 'ALL IN for Equity' commitment wall, start your own plan for equity, snap a photo holding equity influencer signs showing your commitment to educational equity for students, and network with other school officials about equity ideas.
Vendors – Looking for the perfect equity strategy, program, or solution? Meet with featured vendors who will give valuable information, resources, and tangibles to take back to your district.
For additional information contact Yolanda Chavez at (630) 629-3776, ext. 1233.