Third General Session Finishes Strong for JAC19
The Third General Session for the 2019 Joint Annual Conference was held at the Hyatt Regency on Sunday, November 24. The session was hosted by the Illinois Association of School Business Officials. Illinois ASBO President Dean Romano opened by thanking members for attending and detailed the value of attending the Coffee and Conversation sessions held earlier in the morning.
Susan L. Harkin of Algonquin-based Community Unit School District 300 was named the recipient of the 2019 Monarch Award, one of the highest honors Illinois ASBO bestows upon its members. A video featuring Harkin and other IASBO members was shown, after which Romano presented the award to Harkin.
Representing the Illinois State Board of Education, Darren Reisberg presented the Thomas Lay Burroughs Award for Outstanding School Board President. This year's recipient was Ann Lopez-Caneva from Lockport THSD 205. Reisberg commended her pragmatic decision-making and listed achievements since her arrival to her current school board in 2013.
The keynote speaker for this Third General Session was Kelsey Tainsh. She detailed her journey to recovery after a stroke caused right-side paralysis after surgery for a brain tumor removed at the age of 15. With a sense of humor, she engaged the audience and emphasized the importance of creativity when solving problems. Tainsh shared stories that emphasized her unwillingness to accept "no" for an answer and how she overcame challenges to live independently.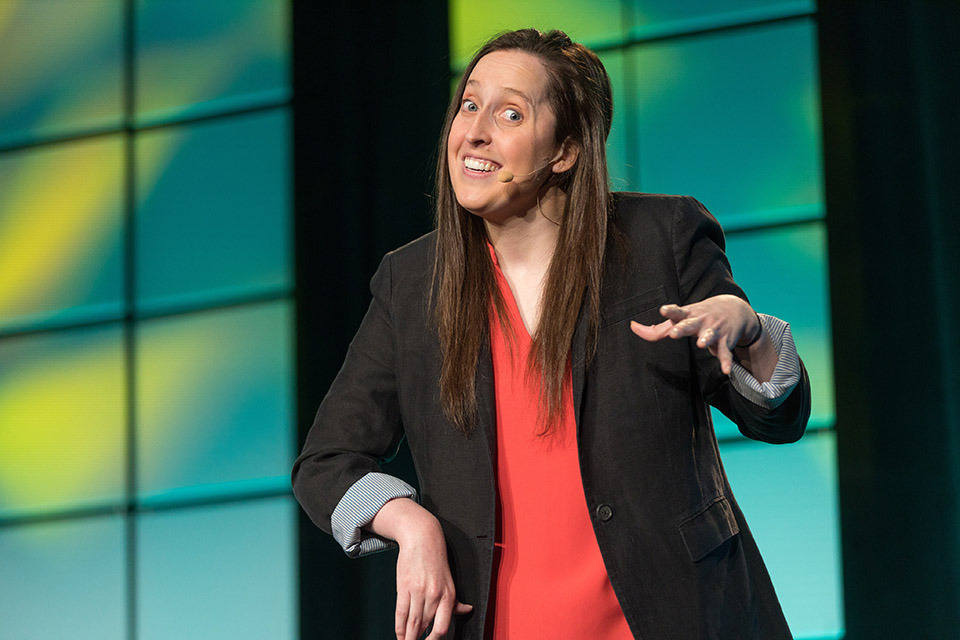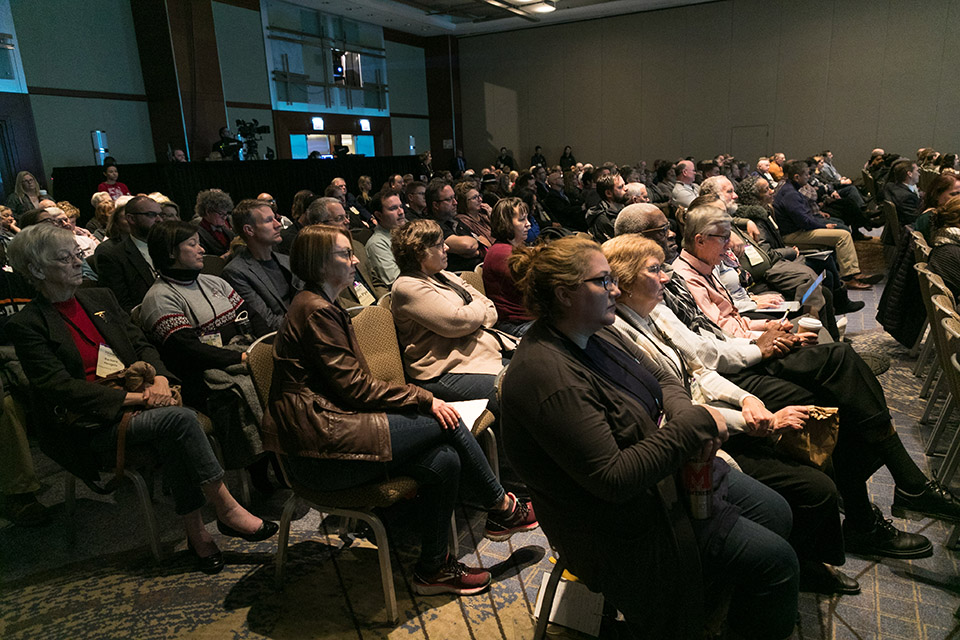 The Third General Session marked the close of the 2019 Joint Annual Conference, a weekend of panels, discussions, and presentations for school board members, administrators, and business officials. The Joint Annual Conference is held annually in Chicago and is one of the largest state education conferences in the nation.