School Safety and Security remains a top priority for school leaders at Conference
For the fourth year, school leaders and district and community emergency personnel showed their interest in school safety with more than 200 in attendance for the School Safety and Security Seminar at the 2019 Joint Annual Conference in Chicago.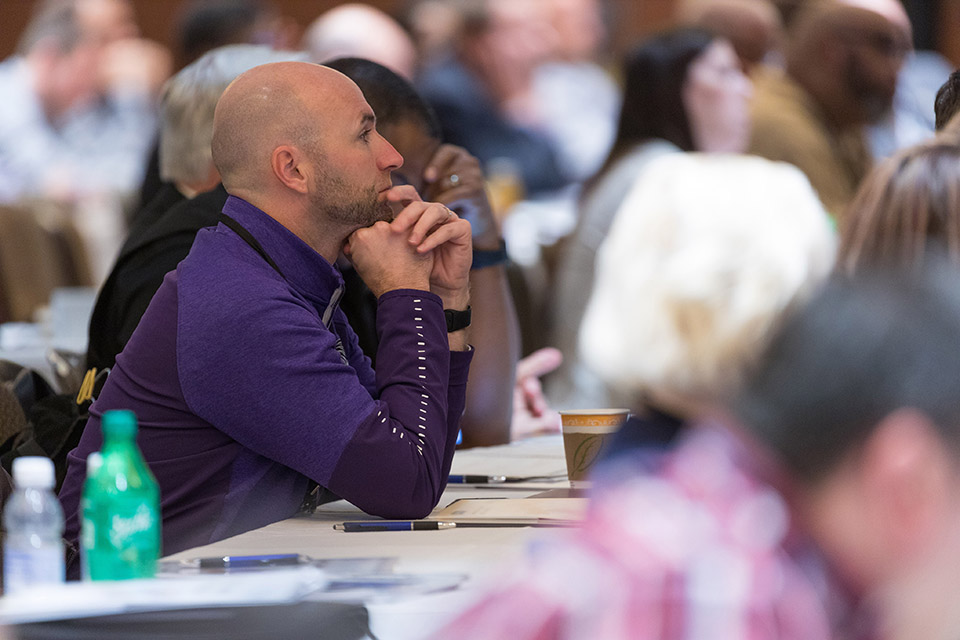 The half-day "Preparing for School Safety" session took place during the morning of Friday, November 22. IASB Deputy Executive Director Ben Schwarm kicked off the training with Illinois legislative updates that have the potential to impact school safety policy. Schwarm, a member of the Illinois Terrorism Task Force and its working group on school safety, discussed threat assessment teams, funding options and life-safety funds, and a statewide tip line.
Paul Timm, a certified Physical Security Professional and vice president of Facility Engineering Associates, followed Schwarm's presentation by discussing resources to help schools be both effective and strategic when doing security planning. Emphasizing the importance of relationships and preparedness, Timm talked about a number of safety topics, from active assailants and online security to vaping and natural disasters.
"We've learned defibrillators save lives. We've learned trauma kits save lives. We are the beneficiary of these types of things," said Timm when talking about preparedness and strategies. "Education is the remedy for ignorance."
Social media threats were the focus of the next presenter. Nick Chernoff, a lead trainer, security analyst, and consultant for Safety School Together, which specializes in social media awareness and digital data collection. Chernoff provided a number of tools that attendees can use to help identify threats to their districts that come from social media. He emphasized the importance of monitoring threating online behaviors in today's world.
"An accurate assessment of risk must include the online presence," stressed Chernoff.
Closing out the Safety and Security Seminar was the former principal of Columbine High School, Frank DeAngelis. DeAngelis spent 35 years at Columbine, serving as teacher, coach, and assistant principal before becoming principal in 1996.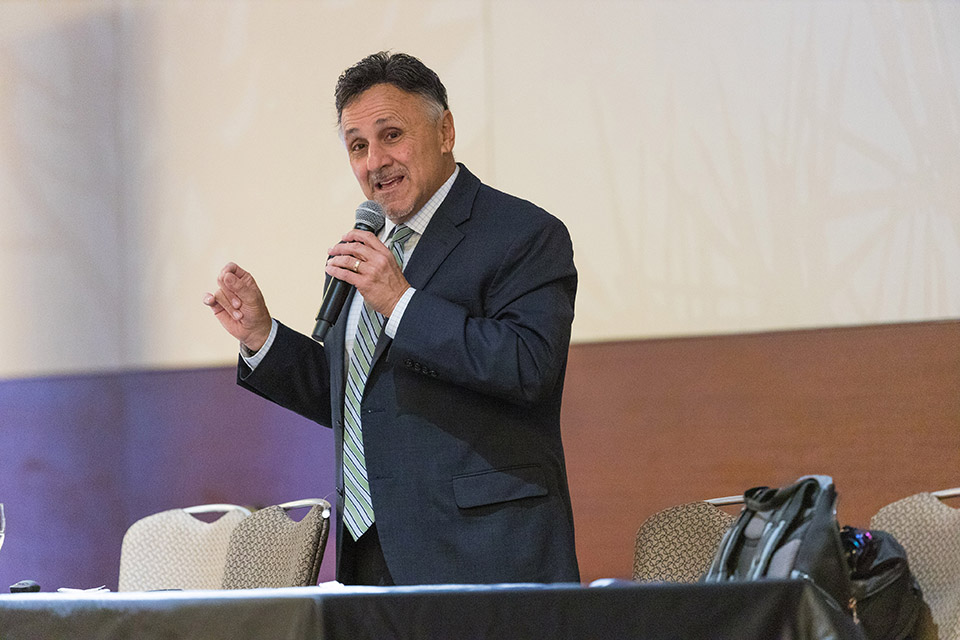 DeAngelis spoke about the changes that have taken place since the mass murder at Columbine in 1999 and how the impacts of school shootings affect everyone: the students, the parents, the staff, and the entire community.
"As educators, we want to do everything in our power to protect our kids. I refuse to be helpless and hopeless. That's why I continue to do this," DeAngelis said about his continued involvement in safety and emergency management.
DeAngelis concluded his comments by encouraging attendees to be proactive. "We have to stand up and say enough is enough. Our kids are our most precious commodity and they deserve nothing less."