First General Session Establishes the Tone for JAC19
The 2019 Joint Annual Conference had its official kickoff at the First General Session on Friday, November 22, after a day of Pre-Conference Workshops, organizational meetings, a round of panel activity, and a full day in the Exhibit Hall.
The General Session opened with a new IASB video, "Why I Serve," featuring members of the IASB Board of Directors and was led by Joanne Osmond of Lake Villa CCSD 41 in one of her final responsibilities as IASB president.
"The challenges facing public education leaders are as varied as the landscape, communities, and cultures that make up our state. By sharing and listening, we can meet those challenges and create better realities for our school districts, and ultimately, a better future for our children," Osmond said in her welcome.
The keynote speaker for the First General Session was composer and musician Kai Kight, who took the stage after first taking over the audience with a vibrant violin solo. Kight's brilliant and powerful message related music – from stand partners and practice rooms to Kennedy Center performances – to life experiences. He challenged audience members to discover what their own music is. Kight also encouraged his listeners to determine how individuals perceive themselves as "conductors" who understand the music at its deepest and most complete level, and how to wield the conductor's "red pen" in positive ways that foster creativity.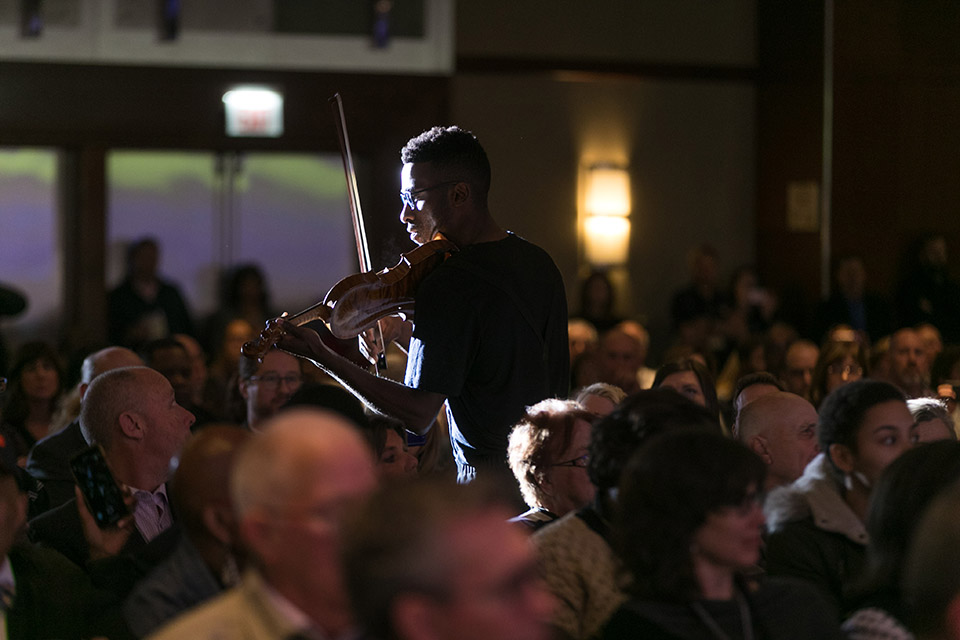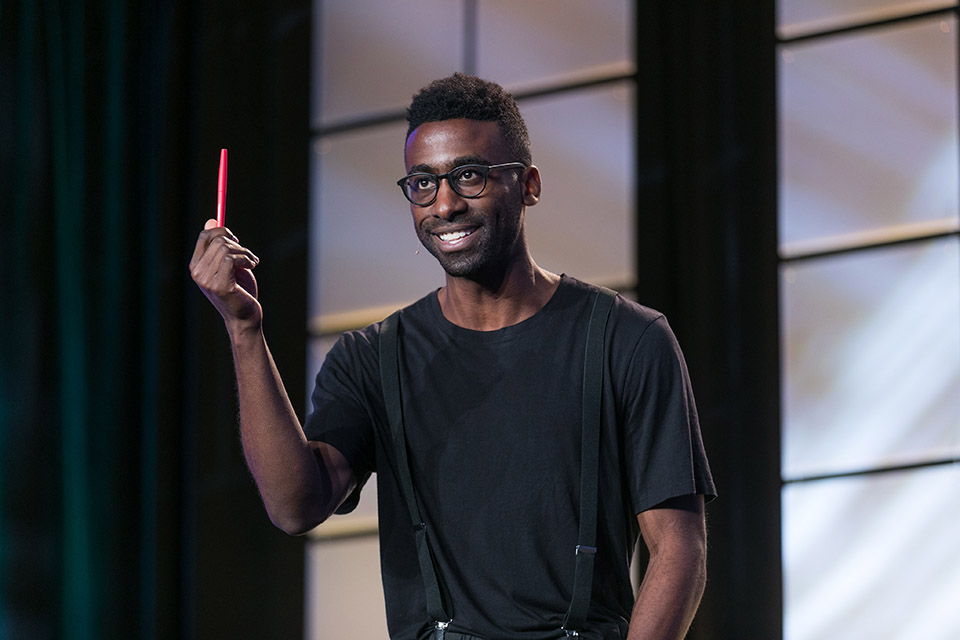 Prior to the keynote, students from Phoenix Military Academy of Chicago Public Schools presented the colors. Student vocalists from Schaumburg CCSD 54 led the attendees in the singing of the National Anthem.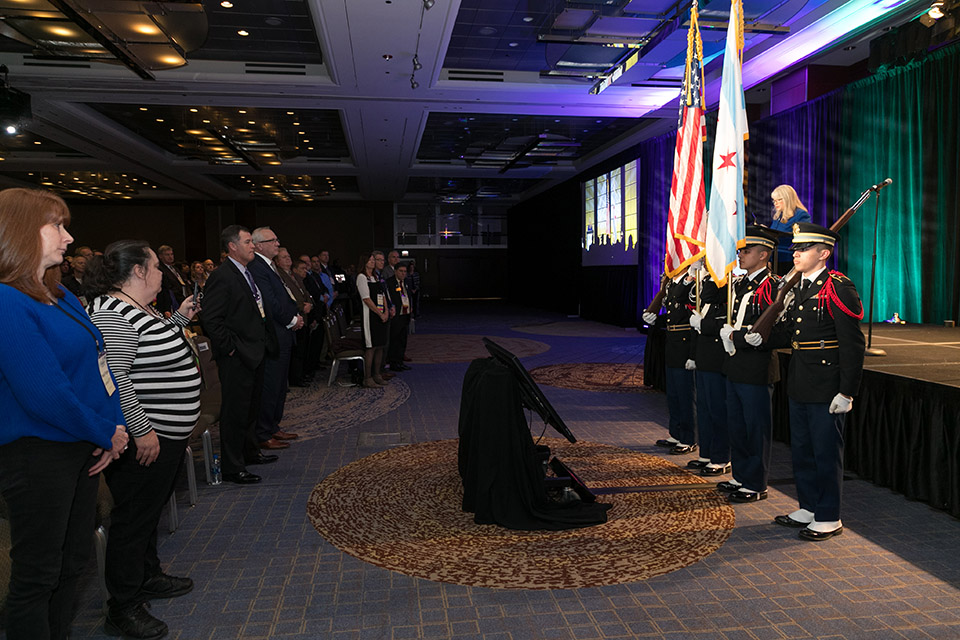 Preliminaries also included introductions of attendees from the National School Boards Association, represented by Tom Gentzel, executive director and CEO, and NSBA President Beth Branham of South Carolina. Mark Harms of the Flanagan-Cornell Unit School District 74 school board presented the David Binotti Risk Management Award to Hoopeston Area CUSD 11. Winners of the juried competition portion of the annual Exhibition of Educational Environments were announced via video.