Highlights from the 2019 Joint Annual Conference
Public school leaders, educators, and innovators from across the state gathered in Chicago to participate in the 87th Joint Annual Conference with the Illinois Association of School Boards, Illinois Association of School Administrators, and Illinois Association of School Business Officials.
The three-day Conference, November 22-24, featured numerous sessions and programming designed to help school leaders transform their district's vision into a reality. Representatives from more than 700 of the 850 public school districts in Illinois attended to discuss common education issues, share solutions and best practices with peers, and discover new strategies to take home.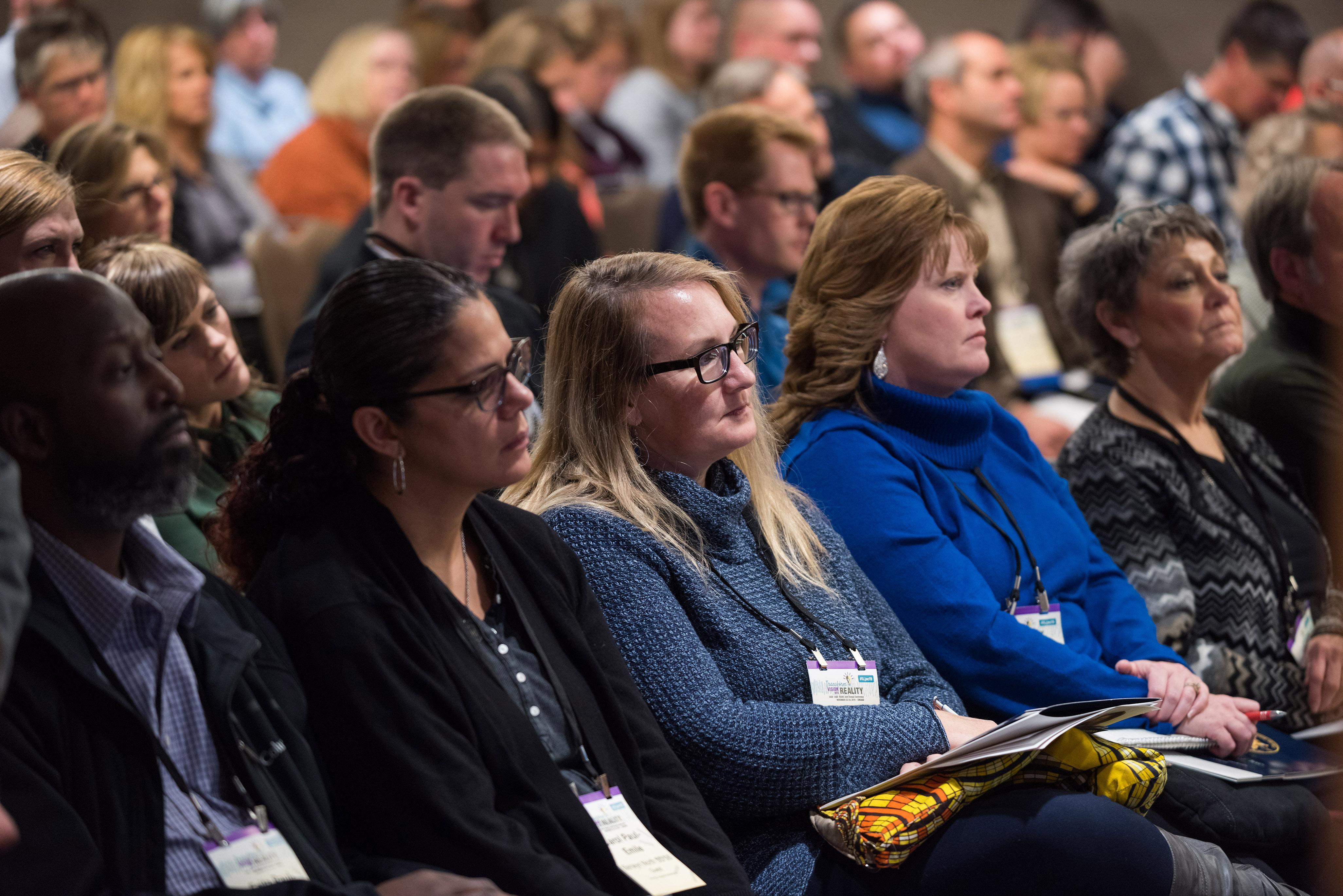 A General Session held each day featured keynote speakers and awards recognizing Illinois education leaders.
The Friday General Session set the tone of the Conference with board members sharing their motivations for school board service and continued leadership in a short video. Then, keynote speaker Kai Kight captivated audience members with his violin solo. Using his "air violin" as a metaphor, Kight challenged audience members to discover what their own music is. Read more about the First General Session.

The second day began with an insightful presentation by former NFL linebacker Matt Mayberry about transformational leadership. Mayberry energized the crowd, speaking about the power of goals and culture. Read more about the Second General Session.

On Sunday, Kelsey Tainsh closed out the Conference weekend with a powerful message about perspective. Sharing her journey to overcome a crippling stroke, Tainsh emphasized the importance of creativity when solving problems. Read more about the Third General Session.
Total attendance* was 9,716, which included 3,198 board members, 1,031 administrators, 208 business officials, and over 1,200 exhibitor attendees, as well as school attorneys, education officials, state lawmakers, guests, and other representatives.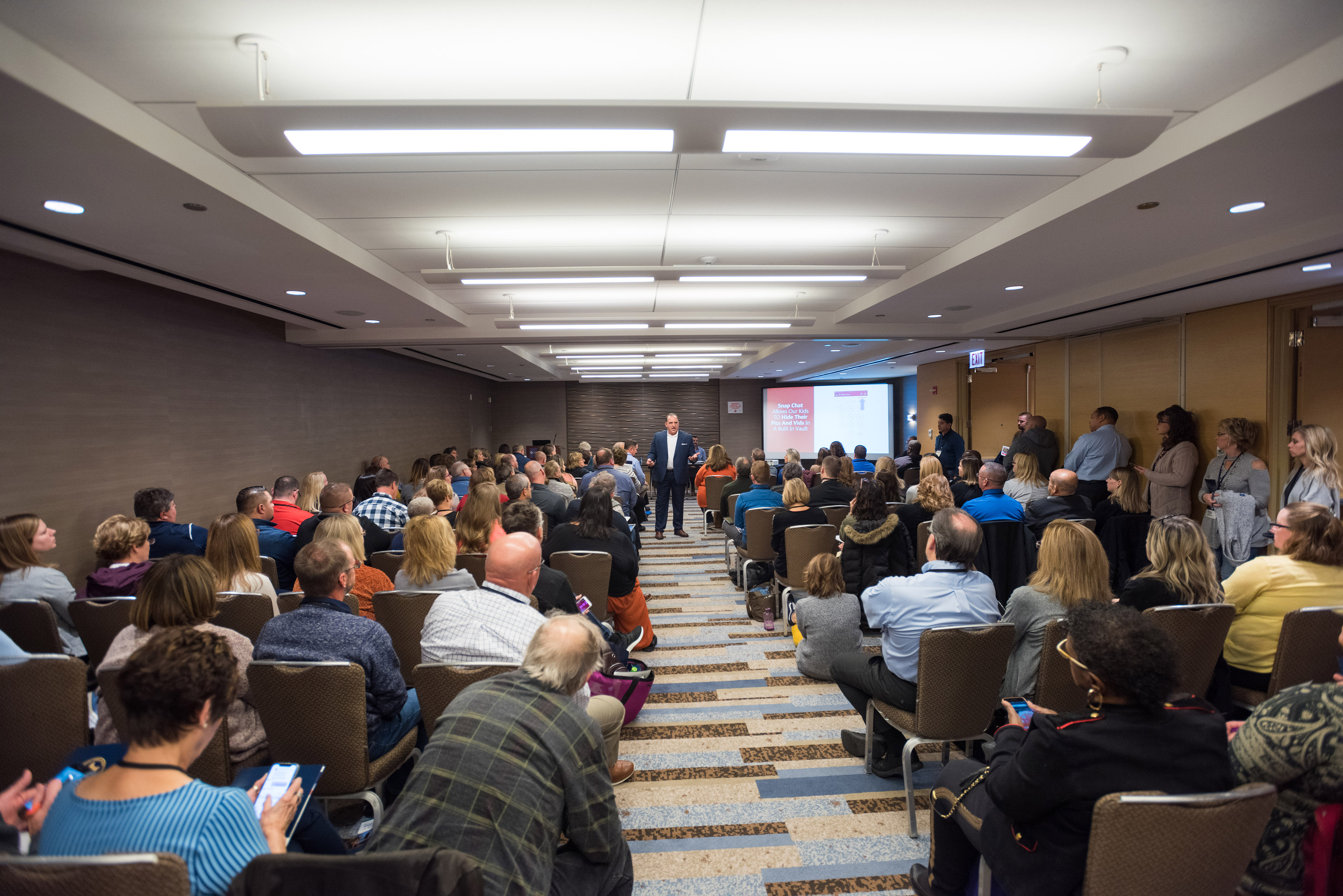 Panel Sessions, an essential component to the Conference's learning opportunities, were presented in eight different one-hour time slots on Friday, Saturday, and Sunday. In total, 114 sessions covered a range of topics including state and federal laws, education funding, student learning and achievement, and many current education topics such as mental health and educational equity. Twenty-nine Illinois school districts presented Share the Success panels this year. The Carousel of Panels, a series of three 30-minute roundtable discussions, offered 29 additional topics and presenters.
The presentations with the highest attendance were: "Legislative Issues Impacting School Districts" (344); "What Will the Spring 2020 Legislative Session Bring to Schools?" (330); "You Can't Make this Stuff Up: Legal Review" (300); "E-Learning for Emergency Days" (240); "IHSA Updates" (240); and "Vaping, Marijuana, Opioids: Prevention through Knowledge" (220). Multiple panels on collective bargaining and school safety were also popular. The Carousel of Panels drew 214 attendees.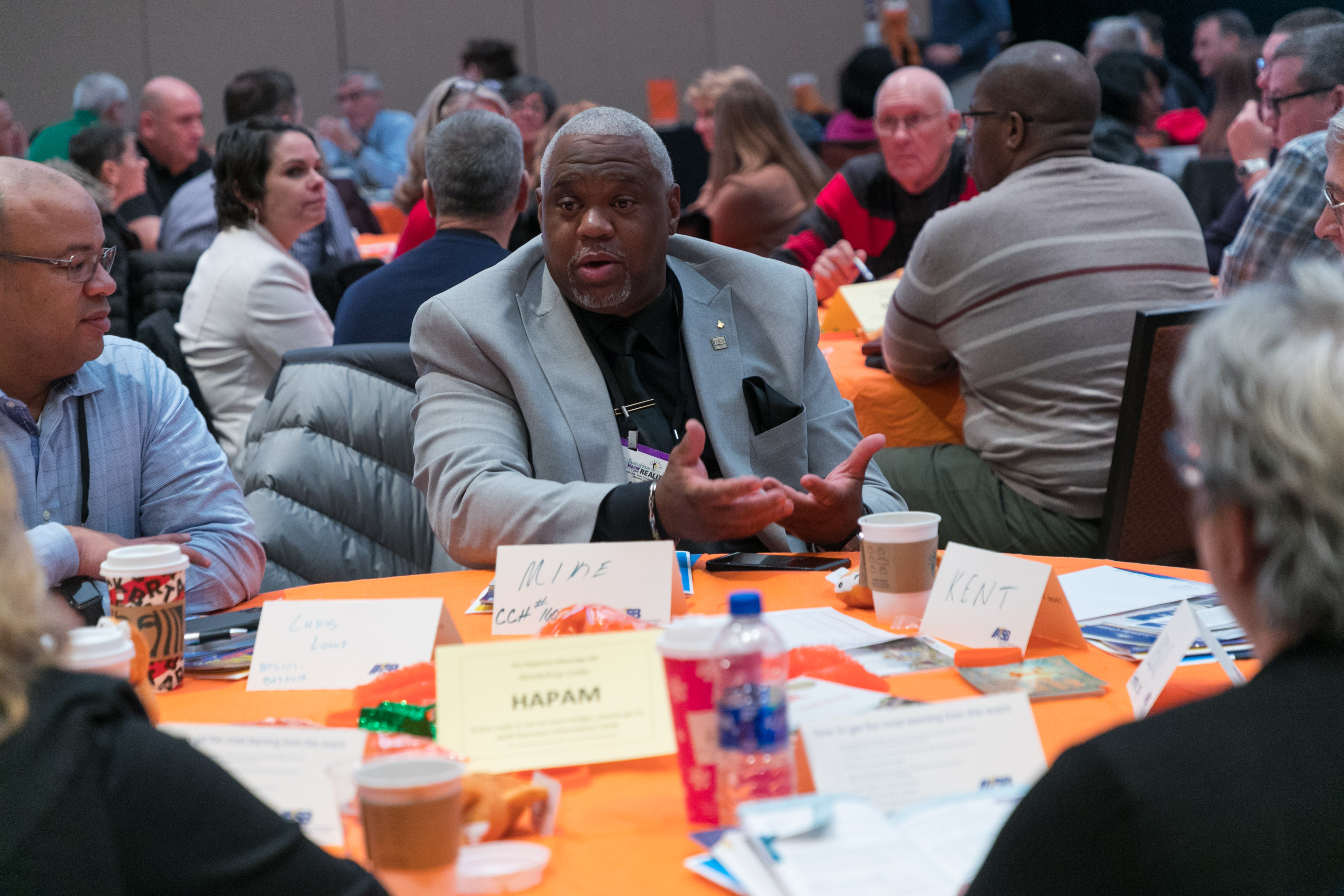 Eight Pre-Conference Workshops were offered to give school board members essential training in the areas of governance and leadership. Registrations for the targeted half-day and full-day workshops were among the highest recorded, at over 1,200. New workshop offerings "The Happiness Advantage," "Attention Pays," and "Equity: An Educational Imperative" sold out weeks ahead of the Conference. Training for the job of board president, school finance, and balancing governance and transparency also reached registration capacity.
Other training opportunities included an all-day seminar for school attorneys, workshops for business officials on school finance, presenting, and debt issuance; and superintendent sessions on women in leadership and social and emotional learning support for educators.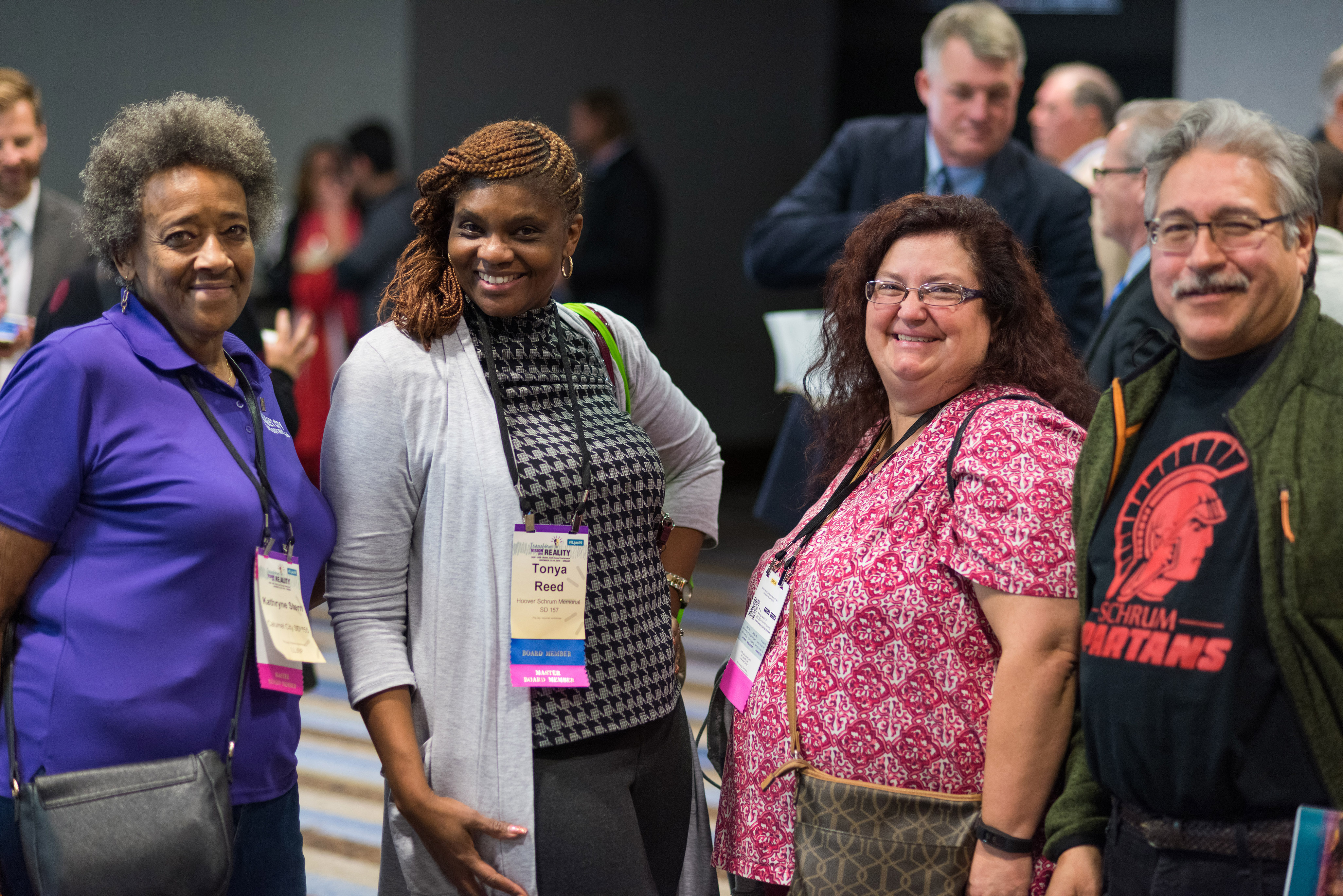 Two days of specialized training were offered to district employees who serve as board secretary or administrative assistant. Topics included technology/productivity tools, FOIA and OMA, planning for retirement, board policies, mental health and well-being, and round table discussions. NBC's "Biggest Loser" contestant Sonya Jones encouraged both personal and professional development in her Opening Session message to more than 220 attendees.
School board members and administrators were encouraged to invite their local emergency responders, school resource officers, and others who help prepare and carry out security procedures to attend a School Safety and Security Seminar on Friday. Experts discussed emerging trends in school security and social media threat awareness, drawing more than 200 attendees. Frank DeAngelis, former principal at Columbine High School, talked about the changes that have taken place since 1999 and how school shootings impact communities. Read more about the School Safety and Security Seminar.
An information room highlighted IASB's support and expertise in the areas of governance, training, policy services and school law, and information resources. Visitors to the "IASB Info Center" met with knowledgeable staff to have questions answered and to learn more about programs and services available to school districts.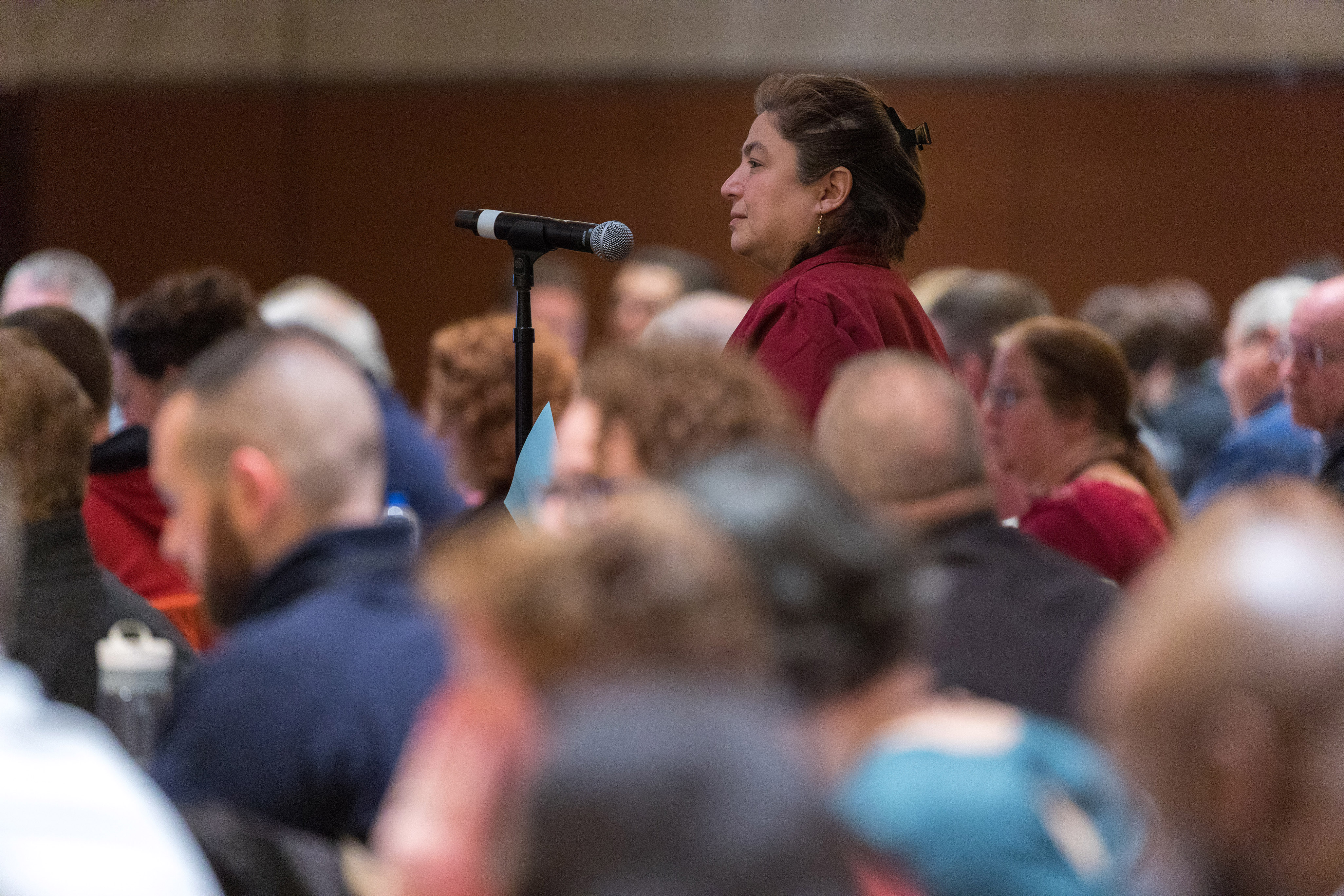 On Saturday, IASB members held their annual meeting to elect officers and determine legislative positions of the Association. The IASB Delegate Assembly considered resolutions proposed by school boards about safety issues, school board elections, and special education funding.
School boards voted against a proposed resolution that would call for the Association to support legislation that would allow school districts to set school safety and student protection policies that would allow trained school teachers and staff to be armed. A related resolution, calling for IASB to support legislation that would create and fund a program that would assist school districts in hiring school resource officers, was adopted.
The resolutions pertaining to student safety received heightened media attention.
"Our board members are unanimous across this state in their desperation to protect our children," IASB Executive Director Tom Bertrand said in an interview following the meeting. "I think where they disagree is the path forward to do that."
The 88th Joint Annual Conference will be held Nov. 20-22, 2020 in Chicago.
*NOTE: Attendance numbers based on preliminary data as of November 25, 2019 and is subject to change.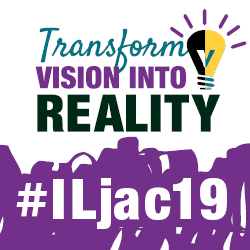 Awards