Champaign Multi-Division Regional Event
The New Rules of Crisis Management: How to Succeed No Matter What
Saturday Keynote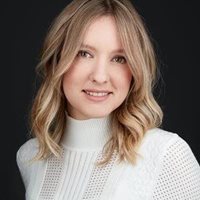 Amidst a shifting and complex world, the call for adaptive and strategic leadership to foresee as well as overcome challenges stands as an ever-present necessity. But what are the skills required today to lead through the constant change, challenges, and crises that emerge? In her keynote presentation, Melissa Agnes (Founder & CEO, Crisis Ready Institute), a world-renown crisis management expert, will explore the new rules of crisis management and share the three pillars required to ensure leader-readiness to succeed no matter what.
Melissa Agnes stands as an internationally recognized expert, thought leader and visionary in the field of crisis management. Her work with such global players as NATO, the Pentagon (DoD), financial firms, municipalities, and others have further solidified her professional notoriety.
In 2020, Melissa founded the Crisis Ready Institute, a public benefit corporate dedicated to creating a crisis ready, crisis-resilient world. Fueled with this charge, the Crisis Ready Institute promotes varied initiatives and standards aimed at bolstering investments in effective crisis readiness.
In addition, Melissa authored a book entitled, Crisis Ready: Building an Invincible Brand in an Uncertain World in 2018. This book, named one of the top ten business books of 2018 by Forbes, is taught in dozens of universities around the world and is ranked amongst the leading crisis management books of all time, by Book Authority.
As a Multi-Division Regional Event keynote, Melissa will herald a message of self-analysis, proactivity, and resiliency to meet rising demands upon leadership amidst an onslaught of crises and change. As unforeseen and/or inevitable realities evoke innovative leadership, Melissa will present varied techniques designed to challenge and elevate leaders to transcend coping to achieve new heights of greatness.
Friday Night Legislative Networking Session
Join us 6-8 p.m. for hors d'oeuvres and refreshments. It's your chance to connect and meet those "in the know" of Illinois legislative matters concerning Illinois school boards. This event is free as an optional add-on with in-person registration.
Agenda
Time


Saturday, May 20, 2023 Agenda

Activity

8:30 - 9:45 a.m.
Registration and continental breakfast
10 - 10:10 a.m.
Welcome
10:10 - 10:15 a.m.
Introduction to the keynote speaker
10:15 - 11:15 a.m.
Keynote speaker
11:15 - 11:30 a.m.
Transition
11:30 a.m. - 12:30 p.m.

Break-out sessions (a.m.)

Option #1: Student Ambassador Initiative
This session will elaborate on the initiative to ensure the presence of student voice on the district governance team. Presented details will include such areas as the selection process, duties of the student ambassador, and the extent of student-board interaction. The presented insight will deliver a prospective "student ambassador" structure, share tactics to increase board engagement with students, and offer avenues to gain a student perspective on board business items.

Option #2: School Safety
Illinois School Resource Officers Association (ILSROA) Sgt.-at-Arms William McGonigle will emphasize points of consideration for optimal school safety while expanding on the role of on-site, school resource officers. Coupled with these areas, additional resources related to school safety and the steps to explore securing a school resource officer will be presented.

12:30 - 1:30 p.m.
Networking lunch
1:30 - 2:30 p.m.

Break-out sessions (p.m.)

Option #1: School Law Update: Current Legal Issues and Trends
In this session, Brandon K. Wright of Miller, Tracy, Braun, Funk & Miller, Ltd. will explore the major topics in school law evolving in 2023. In addition, participants will spend time hearing about important cases that were decided in 2022-2023 and understanding how these cases impact their local school districts. There will be a question-and-answer session during this breakout.

Option #2: OMA: Your Questions Answered
Get a refresher on the basics of OMA and hear challenges and concerns that other districts are having with OMA. The IASB Office of General Counsel will take your questions in this interactive session.

2:30 - 2:40 p.m.
Transition
2:45 - 3 p.m.
Wrap-up and closing remarks

Housing Information
IASB Regional Meeting (hilton.com)
Guest parking will be $6 per night per room.
Questions?
Perry Hill IV, Ph.D.
Field Services Director
(217) 528-9688, ext. 1120
phill@iasb.com
Miranda Smith
Administrative Assistant
(217) 528-9688, ext. 1118
msmith@iasb.com
Sponsors