ICSA Equity, Diversity, and Inclusion Committee
Mission Statement
To provide leadership and guidance to ICSA members to help them create, enhance, and sustain workplace environments and organizational cultures that value and encourage diversity, inclusion, and equitable practices and policies, and to support ICSA members working with their client districts toward educational equity.
Resources for ICSA Members
Select a category below to find resources to support your own workplace equity, diversity, and inclusion efforts, as well as your client districts working toward educational equity.
Supporting Your Clients
Books
Webinars and CLEs
Articles/Position Papers
Podcasts
Connections/Other Resources


Organizations Doing Educational Equity Work
Illinois Organizations
Bea Young Associates, LLC
– Based in Illinois, BYA helps school districts identify practices to address systemic racism and achieve educational equity. Services include the
BYA Equity & Cultural Audit
, which identifies strengths as well as conditions that keep inequities in place.
Illinois Federation of Teachers
(IFT) – IFT's diversity, equity, inclusion, and racial justice landing page includes resources for supporting Black Lives Matter at school, IFT resolutions, learning resources, and the 30-Day Anti-Racism Challenge.
Chicago Beyond
– Chicago Beyond invests in organizations, community leaders, and equitable research opportunities that are positioned to change the lives of young people in Chicago. It's Healing-Centered Framework initiative works to enable schools to proactively and responsively meet the wellness needs of each individual student.
Regional Organizations
Midwest and Plains Equity Assistance Center (MAP)
– one of four regional Equity Assistance Centers, funded by the U. S. Dept. of Education under Title IV of the 1964 Civil Rights Act. The MAP Center provides technical assistance and training, upon request, in the areas of race, sex, national origin, and religion to public school districts and other responsible governmental agencies to promote equitable educational opportunities and work in the areas of civil rights, equity, and school reform.
National Organizations
Leadership for Educational Equity
– a nonprofit leadership development organization inspiring and supporting a network of civic leaders to end the injustice of educational inequity.
Learning Policy Institute
– conducts and communicates independent, high-quality research to improve education policy and practice. Working with policymakers, researches, educators, community groups, and others, the Institute seeks to advance evidence-based policies that support empowering and equitable learning for each and every child.
National Equity Project
– a leadership and systems change organization committed to increasing the capacity of people to achieve thriving, self-determining, educated, and just communities.
Pulitzer Center, K-12 Education Programs and Resources
– works to cultivate a more curious, informed, empathic, and engaged public by connecting teachers and students with underreported global news stories and journalists who cover them. Featured resources include the
1619 Project Education Portal
and
on-demand webinars for educators
.
National School Boards Association
– includes Equity as an advocacy initiative to confront and overcome barriers that deprive students of equitable educational opportunities because of their disability, ethnicity or socioeconomic status.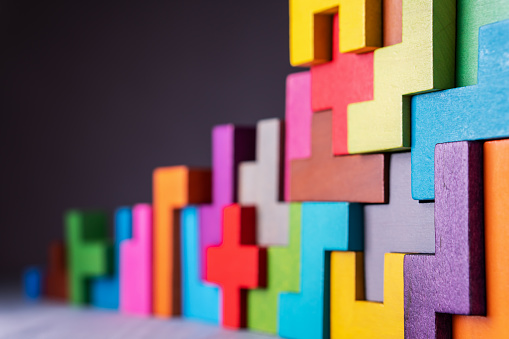 Equity, Diversity, and Inclusion Committee Members
Please contact any committee member with any questions or suggestions for resources/content.
Co-Chairs
Maryam Brotine
; Illinois Association of School Boards
Amy Dickerson
; Franczek P.C.
Members
Babak Bakhtiari
; Hodges, Loizzi, Eisenhammer, Rodick & Kohn, LLP
John Borkowski
; Husch Blackwell LLP
Heather Brickman
; Hodges, Loizzi, Eisenhammer, Rodick & Kohn, LLP
Stephanie Jones
; Kriha Boucek
Luis Rodriguez
; Engler Callaway Baasten & Sraga, LLC
Christine L. Self
,
Tueth, Keeney, Cooper, Mohan & Jackstadt, P.C
Anne Skrodzki
; Klein, Thorpe and Jenkins, Ltd.
Katherine Swise
; Miller, Hall & Triggs, LLC
Zaria Udeh
; Robbins Schwartz
Darcee Williams
; Himes, Petrarca and Fester, Chtd.
Brandon Wright
; Miller, Tracy, Braun, Funk & Miller, Ltd.